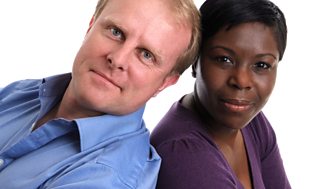 Howard and Toni at Breakfast
The best start to the day, with news, sport, travel and laughter.
BBC Hereford & Worcester's Birthday Honours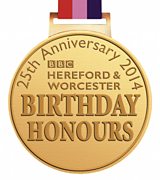 BBC Hereford & Worcester is celebrating 25 years of broadcasting with a special event in which we will salute the unsung heroes working in our local communities.
 
If you know someone who you think deserves recognition for their hard work in Herefordshire or Worcestershire, read on to find out how to enter them into the awards.
The deadline for suggestions is midnight on 1 June 2014.  Individuals must be based on or resident within the BBC Hereford & Worcester area. The winners will be presented with their awards at a ceremony in June 2014.
The details of the awards categories and terms and conditions for nominations are:
Community Hero
Someone who goes that extra mile for the community in which they live.
Sport Volunteer
Awarded to a person who works tirelessly (often in the background) for a sports club or organisation.
Fundraising hero
Awarded to someone who raises funds for charity on an on-going basis or who has been behind a specific fundraising effort in the year to June 2014
Teacher
The inspirational (currently working) teacher who has helped inspire children and young people.  This nomination can some from parents, pupils or colleagues.
Care of animals
Awarded to someone who cares for the welfare of animals
Healthcare hero
Anyone who works in the healthcare sector who is a valued professional – nominations can come from patients or colleagues.
Bravery (child and adult)
Two categories - to award people who have exhibited a high level of bravery which might include emergency situations, or in the face of illness.  
HOW TO NOMINATE:
To put someone forward for a BBC Hereford & Worcester birthday honour, please send us the following details:
The category in which you're entering them
Reason (Please tell us why you think this person deserves an award – max 250 words)
Nominees name, your name, your e-mail address, your phone number and address
Then e-mail your nomination to birthdayhonours@bbc.co.uk
Or post your nomination to BBC Hereford & Worcester, Hylton Road, Worcester WR2 5WW or 43 Broad Street, Hereford HR4 9HH.
 TERMS AND CONDITIONS
1. In order to nominate someone, you must be a UK resident (including Channel Islands and the Isle of Man) and not be a BBC employee, employee of any of its affiliates, close relative of any such employees or connected to the awards competition directly or through a close relative.
2. Any person who is a resident or travels on a typically daily basis (e.g. for work and does not need to include weekends or bank holidays) in Herefordshire or Worcestershire aged 18 or over by 1st June 2014, except for the Young Achiever below, which is for anyone aged under 18 on this date is eligible to be nominated, except BBC employees, employees of any of its affiliates, close relatives of any such employees or connected to the award directly or through a close relative. Proof of age, identity and eligibility may be requested.
3. Nominations can be made either: (i) by post to BBC Hereford & Worcester, Hylton Road, Worcester WR2 5WW / 43 Broad Street, Hereford HR4 9HH or ii) by email (birthdayhonours@bbc.co.uk).  Please provide as much information as possible to ensure the nomination can be judged for one of the categories below. Please note that all nominations, whether online or post, must be received no later than midnight on 1st June 2014. Any nominations received after this will not be accepted.
4. You will be required to provide evidence of the nominee's (or his/her parent or guardian where applicable) permission in case your nominee is selected. You may also be required to provide contact details for a referee who can confirm the facts in your nomination.
5. The categories and criteria to qualify for nomination and on which winners will be selected are:
Community Hero
Sport Volunteer
Fundraising hero
Teacher
Care of animals
Healthcare hero
Bravery (child and adult) 
6. The BBC team may contact the nominator, the nominee (his/her parent or guardian, where applicable) or the referee to verify facts and/or events and whether the relevant consents have been obtained. This should not be interpreted as anything other than an information gathering exercise.
7. A panel formed of three people will select one winner per each category.
8. The winners will be expected to be present at the Awards Ceremony in June 2014, as advised by the Production Team when notifying each winner.
9. The BBC's decision as to the winners is final. No correspondence relating to the awards will be entered.
10. The prize will consist of a trophy and certificate.
There is no cash alternative and the prize cannot be sold or transferred in any circumstances. No commercial gain can be made from using or referencing the BBC brand, the award itself or any other element of this awards process.
11. Nominees must agree to take part in any post-award publicity if required.
12. The BBC reserves the right to: (i) vary these Terms, including but not limited to, opening and close times of the awards nominations; (ii) disqualify any nomination that breaches the rules or is fraudulent in any way or bring the BBC into disrepute; and (iii) cancel the awards, at any stage, if in its opinion it is deemed necessary or if circumstances arise outside its control.
13. The BBC, its sub-contractors, subsidiaries and/or agencies cannot accept any responsibility whatsoever for any technical failure or malfunction or any other problem which may result in any nomination not properly registered, including postal delays.
14. Personal details collected will be handled in accordance with the Data Protection Act 1998. The BBC will only ever use personal details for the purposes of administering this Award process and only ever hold personal details for as long as is required to administer the Awards process and no longer. Please see the BBC's Privacy Policy: http://www.bbc.co.uk/privacy
15. The promoter of the awards is the British Broadcasting Corporation and these terms and conditions are subject to the laws of England and Wales.
Meet Howard Bentham...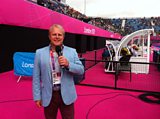 Howard Bentham became the breakfast presenter on BBC Hereford & Worcester in April 2005 and is now the longest serving weekday breakfast presenter in the station's history.
 
During his time at BBC H&W, the radio station has won three Sony Radio Academy Gold Awards and the Breakfast Show he co-presents with Toni McDonald has picked up a Frank Gillard BBC Local Radio Silver Award.
 
Howard's love and knowledge of sport has meant he has found his way into the station's commentary team for the ball-by-ball cricket coverage of Worcestershire County Cricket Club.
 
He was also the main freelance presenter on BBC Radio Five Live Sports Extra for a number of years hosting coverage of Champions League and Premiership Football, Rugby League and Rugby Union's major domestic finals as well as People's Saturday at Wimbledon and Test Match Cricket.
 
Howard is often seen – and heard – at Sixways the home of the Worcester Warriors: he is the Stadium Announcer there!
 
During his time as breakfast presenter he has undertaken many projects and challenges. Notably measuring - and then offsetting - his annual carbon footprint which meant he had to oversee the planting of 1000 new trees. He successfully cycled around the Two Counties for five consecutive days taking his show on the road and raising £9000 for charity. And on one edition he even learned a new circus skill every half hour on his three hour show culminating in a terrifying high-wire dive!
Meet Toni McDonald...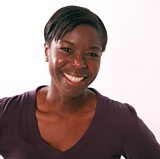 Toni is a Brummie born and bred, but her family extends to Worcestershire with relatives in Bromsgrove and old school friends in Hartlebury.
 
A born window shopaholic, she spends a lot of her spare time in pursuit of decent trousers. Being a bit on the short side, the perfect pair is hard to find - even 'petite' is still too long - so she has earned the nickname 'Tiny Toni'.
 
After a hard afternoon's mooching around the shops, Toni loves to chill out with a leisurely drive out to Malvern before heading home to put her feet up with an armful of CDs that she's bought as compensation for not finding any trousers that fit.
 
Toni is also a chocoholic so she regularly indulges in a slab of the good stuff.  The darker it is, the healthier it is for you - or at least that's the excuse Toni likes to use for eating a fair amount of it on a daily basis.
 
Toni's finest - but possibly most embarrassing - moment to date came when she met Duran Duran in a record shop in 2004. Though she was ecstatic at meeting her heroes, the sight of a grown woman grinning like an excited 12-year-old and only being able to utter "hi" and giggle probably wasn't very attractive.
 
Toni's been a voice on BBC Hereford and Worcester since September 2007, having spent time on-air and behind the scenes at BRMB (now Free Radio) and Heart in Birmingham; Southern FM in Brighton, Hampshire's Ocean Radio and Severn Sound in Gloucester (now Heart Sussex, Heart South Coast and Heart Gloucestershire respectively).
 
After starting off reading the travel news and pitching in the occasional jibe to keep Howard Bentham in line, she now co-presents Howard and Toni at Breakfast on weekday mornings from 6, and reminds you of the best songs from the charts of your youth on Saturday Super Classics.