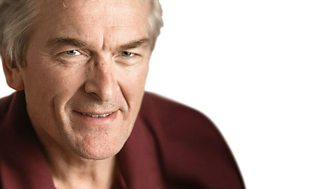 Laurence Reed
Laurence has been presenting our lunchtime phone-in, with news and views each weekday from midday until 3pm, for the past 18 years.

During that time he's interviewed key politicians like Tony Blair, Lady Thatcher and David Cameron. He's also tackled local issues with Frank Dobson, Mo Mowlam, and Charles Kennedy.

The programme helps thousands of disgruntled listeners, from replacing faulty electrical goods, sorting out passports, fixing phones and mending water leaks…whatever the complaint, Laurence and the team can sort it.

Laurence is also up for a challenge. Away from the microphone he enjoys running, taking on other golfers on the fairways for charity matches, riding motorbikes through walls of fire, and even grappling with a fifteen foot python.

He moved to Cornwall when he was 13, so considers himself to be "almost local". Before his career in journalism, Laurence ran a string of gift shops, was an air traffic controller in the RAF and was Cornwall's best mobile DJ (or so he claims...)

Laurence and the team have won Gold in the BBC Local Radio Awards, known as The Gillards. The judges praised the programme as a "fine example of mature radio", saying Laurence "knew his stuff". The winning entry included highlights from his ten-town fundraising tour for Children's Hospice South West and coverage of a campaign to help a woman from Falmouth who suffered from agoraphobia. He's received silver and bronze awards in previous years and for the past four years has won the EDF Energy Awards for best Radio News/Current Affairs Programme of the Year in the South West.

Listen to our award winning lunchtime presenter from midday Monday to Friday on BBC Radio Cornwall.
You can call the show on weekdays between midday and 3pm on 01872 22 22 22.