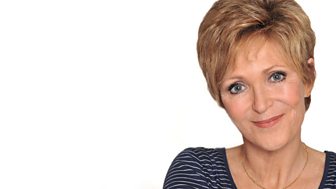 Judi Spiers Show
Great music, celebrity guests, your stories and quizzes like Guess the Guest.
Meet Judi
Judi is a true Devon Maid who returned to her home ground after several years with BBC Radio 2.
A highly experienced and respected broadcaster and interviewer, Judi also worked at the old Pebble Mill studios and for Westward TV and TSW.
Judi claims that giving up her daily trip to the gym in order to keep Devon entertained is a small price to pay.
The daily buttock-clenching workout on the programme also helps keep any sagging at bay, for the listeners at least!
It's a lively and, some may say, mildly anarchic programme - packed with good humour, chat, gossip, great music and guests.
Dear Judi.....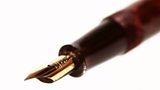 You can call during the show on 0345 301 1034. Standard geographic charges from landlines and mobiles will apply.
You can contact Judi about anything else by sending an email to judi@bbc.co.uk
Or you can text whilst the programme is on air: start by typing the word DEVON before your message, then send it to 81333. You will be charged at your standard message rate.
Finally, how about writing a good old fashioned letter?
The postal address is BBC Radio Devon, PO box 1034, Exeter, Devon.
Guess the Guest
Guess the Guest is Judi's competition inviting you to identify a mystery guest who once appeared on the programme.  
On days when we play Guess the Guest, competition entries are taken by phone only when the alarm sounds on air just after midday. 
The number to call is 0345 301 1034. You can see the terms and conditions here.
The current Guess the Guest voice has been running since Wednesday 7th January. Here is the list of incorrect guesses so far:
Alex Polizzi
Alison Seabeck<?xml:namespace prefix = o ns = "urn:schemas-microsoft-com:office:office" />
Alison Steadman
Amanda Abbington
Amanda Mealing
Amanda Redman
Angela Rippon
Ann Widdecombe
Annette Crosbie
Anna Raeburn
Anne Marie Morris
Arabella Weir
Brenda Blethyn
Carol decker
Carol Thatcher
Caroline Catz
Caroline Quentin
Catherine Tate
Celia Imrie
Cherie Lunghi
Cheryl Baker
Christine Hamilton
Clair Teal
Claire Goose
Claire skinner
Claire Sweeney
Claudia Winkleman
Darcy Bussell
Dawn French
Delia Smith
Deborah Meaden
Denise van Outen
Denise Welch
Edwina Currie
Elaine Atkins
Elaine Paige
Elkie Brookes
Ellie Haddington
Emma Thompson
Emma Willis
Esther Rantzen
Fay Ripley
Fern Britton
Fiona Bruce
Fiona phillips
Gabby Logan
Germaine Greer
Glynis Barber
Gwen Taylor
Gwyneth powell
Heather Mills
Helen Mirren
Helena Bonham Carter
Hilary Mantel
Holly Willoughby
Imelda Staunton
Jackie Collins
Jane Asher
Jane Leeves
Jane McDonald
Jane Seymour
Janet Street Porter
Jean Simmons
Jennie Bond
Jennifer Saunders
Jenny Agutter
Jenny Éclair
Jenny Seagrove
Jessica Hynes
Jo Caulfield
Jo Pavey
Joss Stone
Judith Miller
Judi Dench
Judy Finnigan
Julia Bradbury
Julie Walters
Juliet Stevenson
June Brown
June Whitfield
Kate Bush
Kate Robbins
Kate Humble
Kate Winslet
Katy Brand
Katie Hopkins
Kathy Burke
Kelly holmes
Kiki Dee
Kim Woodburn
Kirstie Allsopp
Leah Bracknell
Lesley Garrett
Lesley Joseph
Linda Bassett
Linda Robson
Lindsey Coulson
Liza Goddard
Liza Tarbuck
Lucy Siegle
Lynda Baron
Lynda Bellingham
Lynda la Plante
Lynsey de Paul
Lysette Anthony
Mae Martin
Mary Berry
Mary King
Mary Portas
Maureen Lipman
Meera Syal
Megan Phillips
Mel Giedroyc
Miranda Hart
Miranda Richardson
Miriam Margolyes
Myleene klass
Nadia Sawalha
Nancy Sinatra
Nanette Newman
Natalie Cornah
Nicki Chapman
Nicola Walker
Nina Myskow
Olivia Colman
Pam Ayres
Pam Ferris
Pam St Clement
Patricia Hodge
Pauline Collins
Pauline Quirke
Penelope Keith
Penelope Wilton
Petula Clarke
Prunella Scales
Rebecca Front
Rita Simons
Rosemary Conley
Ruth Langsford
Ruth Watson
Sally Barker
Samantha Bond
Samantha Morton
Samantha Womack
Sandi Toksvig
Sandie Shaw
Sarah Lancashire
Sarah Parish
Sharron Davies
Sheila Hancock
Sherrie Hewson
Stephanie Beacham
Stephanie Cole
Sue Johnston
Sue Perkins
Tamzin Outhwaite
Tessa Peake Jones
Theresa May
Toyah Wilcox
Twiggy
Una Stubbs
Vanessa Feltz
Victoria Wood
Wendi Peters
Wendy Richards
Yvette Fielding
Zoe Ball
Please note our mystery voice will never be a member of BBC Radio Devon. It's always a guest visitor to the programme and station.