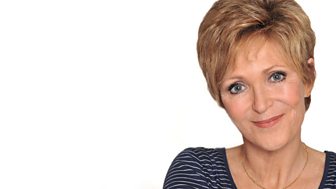 Judi Spiers Show
Great music, celebrity guests, your stories and quizzes like Guess the Guest.
Meet Judi
Judi is a true Devon Maid who returned to her home ground after several years with BBC Radio 2.
A highly experienced and respected broadcaster and interviewer, Judi also worked at the old Pebble Mill studios and for Westward TV and TSW.
Judi claims that giving up her daily trip to the gym in order to keep Devon entertained is a small price to pay.
The daily buttock-clenching workout on the programme also helps keep any sagging at bay, for the listeners at least!
It's a lively and, some may say, mildly anarchic programme - packed with good humour, chat, gossip, great music and guests.
Dear Judi.....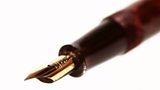 You can call during the show on 0345 301 1034. Standard geographic charges from landlines and mobiles will apply.
You can contact Judi about anything else by sending an email to judi@bbc.co.uk
Or you can text whilst the programme is on air: start by typing the word DEVON before your message, then send it to 81333. You will be charged at your standard message rate.
Finally, how about writing a good old fashioned letter?
The postal address is BBC Radio Devon, PO box 1034, Exeter, Devon.
Guess the Guest
Guess the Guest is Judi's competition inviting you to identify a mystery guest who once appeared on the programme.  
On days when we play Guess the Guest, competition entries are taken by phone only when the alarm sounds on air just after midday. 
The number to call is 0345 301 1034. You can see the terms and conditions here.
The Guess The Guest voice that has been running for eleven weeks was finally spotted today (Thurs 26th) by Christine in Plymouth. It was Star of TV and Musical Theatre, Marti Webb.
A New voice started on  Friday 27th march. guesses so far are:
Acker Bilk
Adam Cohen
Al Pacino
Alfie Boe
Alice Cooper
Alvin Stardust
Art Garfunkel
Arthur Brown
Benedict Cumberbatch
Bill Nigh
Bobby Davro
Bob Geldof
Brian Connolly
Brian Wilson
Bruce Willis
Brian Johnson
Charles Dance
Chas Hodges
Chico
Chris Farlowe
Chris Isaak
Chris Rea
Corey Feldman
Dave Berry
Dave Myers
David Blaine
David Bowie
David Essex
David Gest
David Hasselhoff
David Soul
Dominic West
Donny Osmond
Eddie Grant
Engelbert Humperdinck
Francis Rossi
Gene Simmons
George Ezra
Gerry Marsden
Hank Marvin
Henry Winkler
Ian Gillan
Iggy Pop
James Bowlam
Jim Kerr
Jimmy Hendrix
Jimmy Nail
Jimmy Tarbuck
Joe Brown
Joe Cocker
John Cooper Clarke
John Barrowman
John McEnroe
Jonathan Ross
Joss Ackland
Justin Haywood
Keith Harris
Kenny Rogers
Kevin Bacon
Lenny Henry
Liam Neeson
Leonard Cohen
Lou Reed
Marc Warren
Mark Knopfler
Mark Little
Martin Clunes
Martin Lee
Martin Shaw
MC Hammer
Meatloaf
Michael Ball
Mick Jagger
Mickey Rourke
Neil Morrissey
Neil Sedaka
Nigel Planer
Nile Rodgers
Nils Lofgren
Ozzy Osbourne
Paul McCartney
Paul McGann
Phil Cool
Phill Jupitus
P.J Proby
Raff Ravenscroft
Ranulph Fiennes
Ray McVey
Reginald D. Hunter
Rod Stewart
Roger DeCourcey
Roger Moore
Roy Wood
Roy young
Seasick Steve
Shakin' Stevens
Steven Seagal
Tito Jackson
Tom Jones
Tony Curtis
Tony Hawks
Will.I.Am
Please note our mystery voice will never be a member of BBC Radio Devon. It's always a guest visitor to the programme and station.