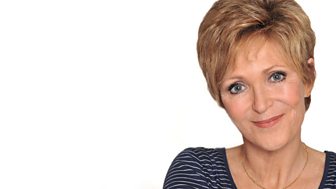 Judi Spiers Show
Great music, celebrity guests, your stories and quizzes like Guess the Guest.
Meet Judi
Judi is a true Devon Maid who returned to her home ground after several years with BBC Radio 2.
A highly experienced and respected broadcaster and interviewer, Judi also worked at the old Pebble Mill studios and for Westward TV and TSW.
Judi claims that giving up her daily trip to the gym in order to keep Devon entertained is a small price to pay.
The daily buttock-clenching workout on the programme also helps keep any sagging at bay, for the listeners at least!
It's a lively and, some may say, mildly anarchic programme - packed with good humour, chat, gossip, great music and guests.
Dear Judi.....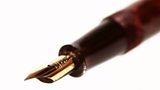 You can call during the show on 0345 301 1034. Standard geographic charges from landlines and mobiles will apply.
You can contact Judi about anything else by sending an email to judi@bbc.co.uk
Or you can text whilst the programme is on air: start by typing the word DEVON before your message, then send it to 81333. You will be charged at your standard message rate.
Finally, how about writing a good old fashioned letter?
The postal address is BBC Radio Devon, PO box 1034, Exeter, Devon.
Guess the Guest
Guess the Guest is Judi's competition inviting you to identify a mystery guest who once appeared on the programme.  
On days when we play Guess the Guest, competition entries are taken by phone only when the alarm sounds on air just after 11am. 
The number to call is 0345 301 1034. You can see the terms and conditions here.
A new mystery voice started on Wednesday 17th Sept for Guess The Guest after Chris from Exeter spotted Jamie Cullum.
Guesses for the new voice so far -
Al Murray
Adam Partridge (flog it)<?xml:namespace prefix = o ns = "urn:schemas-microsoft-com:office:office" />
Alan Davies
Andy Sturgeon
Anton du Beke
Ben Elton
Billy Bragg
Bradley Wiggins
Chesney Hawkes
Dennis Waterman
Francis Rossi
Gregg Wallace
James blunt
James Tanner
Jamie Oliver
Jeremy Hardy
Jim Davidson
Joe Brown
Johnny Rotten
Jools Holland
Mark Franks
Marty Wilde
Martin Shaw
Matthew Wright
Michael Ball
Mike Sarne
Neil Morrissey
Paul Kaye
Paul Weller
Peter Shilton
Ralph McTell
Ray Davies
Rick Parfitt
Rick Stein
Ronnie Wood
Ross Kemp
Shakin' Stevens
Shane Richie
Steve Harley
 Please note our mystery voice will never be a member of BBC Radio Devon. It's always a guest visitor to the programme and station.