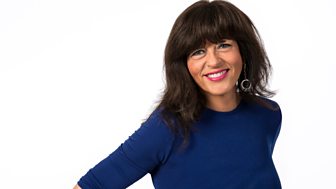 Liz Green
Join Liz Green on BBC Radio Leeds.
Trip to Hull
On Monday the 25 September Liz Green will be taking 5 lucky people on a coach trip to Hull so they can sample the delights of the UK's City of Culture 2017. 
If you want to be one of the people on the coach for the trip along the M62 you need to give us a call
before
9 o'clock on Wednesday 20 September to register....we'll even let you bring along a friend or your other half. 
On the day you will be picked up from BBC Radio Leeds then taken to Hull for the day to see what you think of the City.
Liz will be taking you to some of the specially commissioned events and exhibitions to see what you think. 
So if you want to join Liz and the team...and you're free on Monday the 25 September give us a call now on 0345 303 33 33. 
Click for full Terms and Conditions.