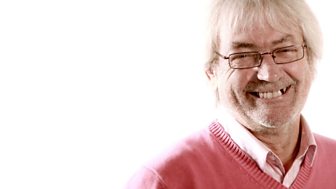 Mike George - Sunday Breakfast
Join Mike for the morning's main news and discussions on issues of faith and ethics.
On demand
This programme is not currently available on BBC iPlayer Radio
On radio
There are no upcoming broadcasts of this programme
Last on
Sun 4 Aug 2013 06:00
BBC Radio Shropshire
About Mike George
Make the perfect start to Sunday.
Join Mike George 6-9am as he gets to the bottom of what you believe in and makes you smile, as well as chatting to some fascinating people and playing great music.
Mike joined broadcasting in the 1980s after 10 years in the Royal Navy and eight as a representative for a pharmaceutical company.
For 15 of the 25 years he's been in broadcasting Mike has presented breakfast shows.
Mike is married to Lin. They have four children, three grandchildren, a dog, three cats, and a couple of chickens called Emily and Abigail.
E-mail: mike.george.01@bbc.co.uk
Text: 81333 and start your message with shrop
When you text 81333 you will be charged at your standard message rate.