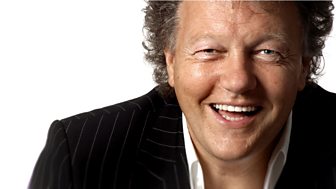 Bob Brolly
Join Bob every weekday from 1200 to discuss the things that matter in Coventry and Warwickshire and the news that's making the headlines.
Bob, who was born in Derry, served an apprenticeship at Morris Motors in Coventry and then had a number of jobs including managing a shoe shop and tasting beer - despite being teetotal!
He formed a band, Calvary, and performed around Europe and he still sings and performs today.
Bob started presenting in the mid-1980s and joined the BBC in 2001. He loves football and his favourite song is Lying Eyes by The Eagles.
Email: brollyonair@bbc.co.uk
Call: 0845 900 5200