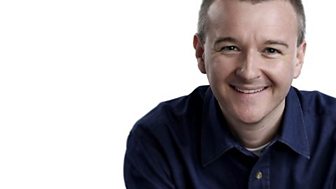 Paul Miller
Call to take part in the late-night phone-in and go to bed with a smile on your face.
On radio
Tomorrow 22:00
BBC Radio Berkshire, BBC Radio Kent, BBC Radio Oxford, BBC Radio Solent, BBC Surrey & 1 more…
All upcoming (68 new)
More about Paul
Ever since he started making microphones out of cardboard tubes at the age of eight, it was obvious that Paul was destined to work in radio.
By the age of 13 Paul had started his own mobile disco, along with his own radio station, which was piped into his parents house via cables from the studio he built in the shed!
In addition to the shed, Paul also joined a local hospital radio station and on leaving college, he worked as a DJ and compere - his personality and love for the music shone through and Paul was soon working in some very prestigious London nightclubs.
He moved to the BBC and made his way into the presenting chair for many shows, but now he's settled on two on BBC Radio Solent - his cheeky late show and his Sunday night soul music show.
Paul Miller's Late Show - Monday to Friday from 2200 to 0100
Paul was offered the weekday late show back in 1999, which he describes as the best show on radio: "Late night radio is very special, and allows you to develop a relationship with the listener like no other."
Paul's love of people, along with his friendly banter has made his late night show a real appointment to listen.
You can call to take part in his late-night phone-in on 0345 30 30 961, or you can text your thoughts to 81333 making sure you start your message with the word Miller. Almost anything goes, which means you always go to bed with a smile on your face!
E-mail the programme: paulmillershow@bbc.co.uk