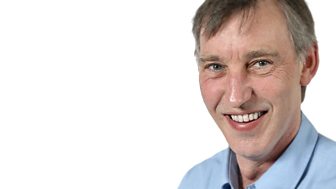 Colin Young
Join Colin Young on BBC Radio Shropshire.
Colin Young
Colin Young's Lunchbox is open for business weekdays from midday. On the menu is Shropshire's best news, sport, travel and weather service... and the chance to share a lunchtime laugh.
Col's footie mad and the proud holder of a golfing world record, so maybe it's his passion for sport which has made Col so competitive.
Then there's the flip side of Colin...
Every Friday from 10pm, soul, funk and disco from the mid 1970s through to the early 1980s. The greatest music from The Trunk of Funk.
E-mail: colin.young@bbc.co.uk