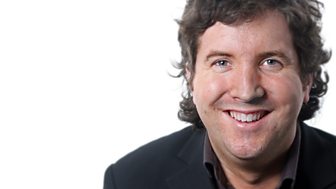 Soul and Inspiration
A show filled with songs of faith, inspiration and love.
On demand
This programme is not currently available on BBC iPlayer Radio
On radio
There are no upcoming broadcasts of this programme
Last on
Sun 18 Nov 2012 06:00
BBC Wiltshire
About the programme
In a world which is 24/7, where we are busier than ever before there's a time which lends itself for pause and reflection.
Sunday's the day, and you can join me on BBC Wiltshire for an hour of reflective music and inspiring words.
Soul and Inspiration - a one hour programme on Sunday morning which helps you prepare for a busy day or week.
You can also request a traditional hymn if you fancy a sing-a-long to get your day off to a good start.
The show features worship songs, traditional hymns and secular tunes and artists with a spiritual message or feel.
We also have a Thought for the Week - words to help you through the day and the week ahead, brought to you by a member of the local community.
Also we delve into the work of different religions, churches and Christian denominations like; finding places of spiritual peace and discovering more about Chaplains and not just those who work in hospital.
The programme also showcases local music talent, so if you are an artist or band of Christian or of any other religious persuasion and you'd like me to play some of your music then drop me a line.