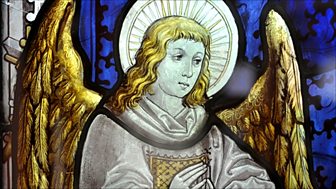 Sunday Service
A weekly act of worship from BBC Radio Devon, led by members of Devon's faith communities.
BBC Radio Devon's Star for Christmas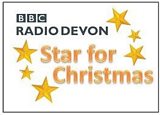 BBC Radio Devon is celebrating the role that school choirs play in making Christmas special for us all.
We are looking for the county's best choir to join us at our Carol Service at Exeter Cathedral on 15th December and the recording played on Christmas Day. 
The judges have now decided on our 8 finalists:
Bovey Tracey Primary School
Cockington Primary School
Oakwood Primary School
St Mary's Catholic Primary School, Axminster
St Mary's Catholic Primary School, Buckfast
The Beacon CE Primary School
Tower House School
West Buckland Prep School 
The winner will be announced by Simon Bates in the breakfast show on the 4th December.
Terms and Conditions for Star for Christmas - Voting Stage
In order to vote, you must not be a BBC employee, employee of any of its affiliates, close relative of any such employees.
Votes can be made online by accessing www.bbc.co.uk/radiodevon from 06.00 on 30th November 2015 and must be received no later than 16.00 on 3rd December. Any votes received outside the voting window will not count.
The shortlisted Songs are the finalists of the Star for Christmas Competition.
The winner will be announced on Simon Bates Breakfast Show between 0815 and 08.45 on 4th December 2015.
No correspondence relating to the vote will be entered into.
There will be no prize for anyone taking part in the vote.
You will need to log in with BBC iD to vote. More information on BBC iD can be found here at https://ssl.bbc.co.uk/id/info
The BBC reserves the right to disqualify entries or suspend voting if it has reasonable grounds to suspect that fraudulent voting has occurred or if it considers there has been any attempt to rig the voting. The BBC has the right to substitute an alternative selection method at its absolute discretion. For the purposes of investigating voting irregularities the BBC may use the data collected or through cookies. The BBC will not publish this information or provide it to anyone without permission, except where required for enforcement of these terms. For more information please see www.bbc.co.uk/privacy
If, for any reason, the online voting system fails, the vote may be suspended or a contingency plan may be actioned.
The BBC reserves the right to change, cancel or suspend the vote at any time.
The BBC cannot accept any responsibility whatsoever for any technical failure or malfunction, or any other problem with any online system, server, provider or otherwise which may result in any vote being lost or not properly registered and recorded.
The voting is this programme accords with the BBC's Code of Conduct for Voting:
BBC Code of Conduct for Voting
The BBC will only use your personal data for the purposes of running this vote and in accordance with the BBC's Privacy & Cookies Policy. The BBC complies with the Data Protection Act 1998, as amended. For more information please see: