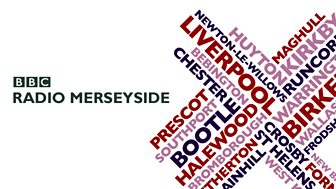 On demand
This programme is not currently available on BBC iPlayer Radio
On radio
There are no upcoming broadcasts of this programme
Last on
Fri 17 Aug 2012 21:00
BBC Radio Merseyside
About the programme
Open House is an English language Asian magazine programme, with music from the subcontinent (Friday 2100).
Open House features all sorts including: bhangra, Bollywood songs, ghazals and Indian classical instrumental music. It also has Asian news, local information, what's on, and local interviews - as well as those by the BBC's World Service correspondents in India, Pakistan and Bangladesh.
It was almost by accident that Umi became the presenter of Open House. In 1984 she heard an announcement that a new programme was being planned and interested persons should put themselves forward. Much to her surprise, she was chosen as the new presenter!
She found it to be a great new challenge and a little daunting at first but she soon found her feet.
In the new job, she discovered that her previous experience as a librarian was invaluable. She was still disseminating information, but just entertaining an audience in a different way.
Umi was born during the British Raj in Lahore, Punjab. During the partition of India, her childhood was disrupted and her family lost everything. They moved to Delhi as refugees from Pakistan and her father struggled to bring up and educate five daughters in a country with no free education or national health service.
After obtaining a BA degree in economics and philosophy, Umi worked as a librarian at the National Physical Laboratory where she also met her husband Narayana.
In 1957 she came over to Liverpool, and some years later, she became the Asian Librarian in the Multi-Cultural unit of Liverpool City libraries.
With the 'Open House' programme on Radio Merseyside, she sees her role as helping to build bridges between the different communities. She hopes that all listeners will come to understand and appreciate Asian culture and music.