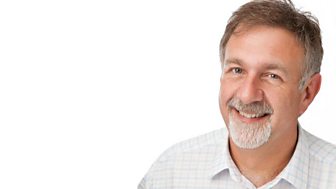 Jonathan Cowap
Jonathan came to BBC Radio York in 1989 having previously worked at radio stations in Hull and Nottingham.
What he really enjoys are the big subjects and breaking news stories that get everyone worked up . Or the peculiar, off beat things that touch the lives of just a handful of people.
He loves the advent of technology and with e-mails and texts he can get an instant reaction to things that happen on the show. He has listeners all over the world who hear the programme online including the UK businessman who regularly e-mails the programme from Beijing and the lady in Toronto who, because of the time difference, listens to the Lunchtime Show as her Breakfast Show!
When he's not at work Jonathan has discovered the thrill of growing things, although he says you could hardly call it gardening as the plot is too small. He also enjoys travelling, cooking and is a talented amateur photographer.