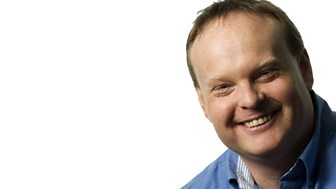 Mark Murphy
Mark was born in Suffolk and is passionate about broadcasting in his home patch. Mark has been at BBC Suffolk since day one and has now been presenting our breakfast show since 2000.

He first received national recognition in 2003 when he won a Sony Gold Award and was crowned the Radio Academy News Broadcaster of the Year.

Today you can listen to Mark Murphy on BBC Radio Suffolk, weekday mornings from 6.30am where he'll bring you the latest news from across the county and around the world.