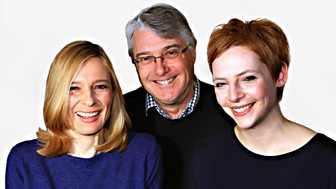 Treasure Quest
David Clayton, Kirsteen Thorne and Julie Reinger hunt for clues across Norfolk.
On radio
Sunday 09:00
BBC Radio Norfolk
All upcoming (2 new)
About the programme
Treasure Quest explores all corners of Norfolk with you as the vital contributor, helping to solve the clues and work out where the radio car should head next.
For its first five years, the show was well-known for its double-act of David Clayton and Becky Betts. After Becky left in 2013, she was succeeded in the radio car role by Kirsteen Thorne and Julie Reinger.
DAVID:
David was born in North Yorkshire, but moved to Gorleston in Norfolk as a child. He was a night club DJ in the 1970s, when he also began presenting on hospital radio. He was part of BBC Radio Norfolk from its very early days and has presented many shows, including the Sony Award-winning Norfolk Airline.
David has also been a presenter for Anglia Television and BBC Look East, and on BBC Radio 4. He was made Assistant Editor at BBC Radio Norfolk in 1991, and in 1998 he became the Managing Editor.
KIRSTEEN:
Kirsteen first stood-in for Becky in 2009. She comes from the tiny Norfolk village of Pedham, and started at BBC Radio Norfolk as the phone answerer for David Clayton's Early Night show on Sunday evenings in the late 1990s. Over the years she has worked on just about every programme on the station.
Kirsteen is married to Simon, and lives in South Norfok with their daughters Chloe and Abbie. Her most memorable Treasure Quest moment was finding her mother holding the treasure in her home village of Pedham, on Mothering Sunday.
JULIE:
Best-known as the weather presenter for BBC Look East, Julie first stood-in for Becky in 2012. She joined the BBC at BBC Radio Nottingham in 1992. Moving to Norfolk in 1999, she became Look East's weather presenter, until she left in 2010 to have her son, Finn. She returned to the Look East weather role part-time in 2012.
Julie lives in South Norfolk with Finn and her husband, Chris Goreham. Her most memorable Treasure Quest moment involved an egg-throwing challenge at the Worstead Festival, which unfortunately ended rather messily.
Want to be a clue holder?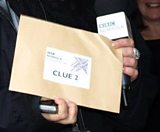 If you've got a great idea for a Treasure Quest clue location in your town or village and you'd like to place a clue there for us one Sunday morning, then why not get in touch? We can't guarantee to use your suggestion, but the Questmaster is always on the look-out for new places to put clues! You can e-mail the Questmaster at the following address:
Treasure Quest on Facebook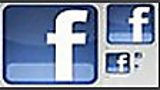 Treasure Quest has its own dedicated page on Facebook, where you can join in with the debate over the clues every Sunday morning and post your suggestions for what the answers are and where the radio car should be heading next. You can also share your passion with fellow fans of the show, and catch up with all the latest news about the programme. Just click on the link below to take part: