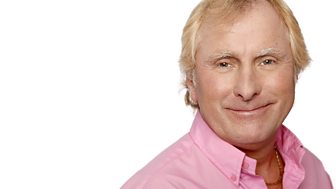 The Gardening Show
Problems with your petunias? Worries over your water-lilies? Then call the gardening phone-in with Terry Walsh on 01782 208008 [standard rate].
On demand
This programme is not currently available on BBC iPlayer Radio
On radio
There are no upcoming broadcasts of this programme
Last on
Sun 28 Apr 2013 12:00
BBC Radio Stoke
Terry Walsh
Terry Walsh arrived here from Nottingham over 30 years ago - in 1974!
Since then he's just about presented every programme going - and done every job. 
He currently lives on Ash bank, on the edge of the Staffordshire Moorlands. 
During the eighties Terry worked in television such productions as The Generation Game, Jim'll Fix it, Blankety Blank and Wogan. 
He also spent 6 years travelling around the world producing and directing TV coverage of such World championship sports as Rally Driving, Hang Gliding, Windsurfing, Golf and Sailing.