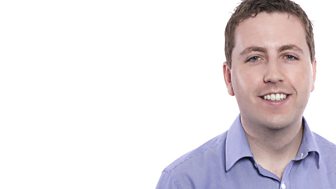 Ben McGrail
Ben McGrail brings you the show that gives you your say on the big issues and gets all of Somerset's gossip.
Get in touch with Ben
Join Ben weekdays from 9am-12pm for the 'South West Media Awards' News/Current Affairs Programme of the Year 2014!
It's your chance to have your say on the issues that affect you. He also gets you plenty of help and advice and takes the show around Somerset to meet some amazing people.
Ben wants to hear from you every day so get in touch with him and be part of it - it's your show!
Call: 0345 303 1566
Text: 81333 (starting your message with SOMERSET)
Email: ben.mcgrail@bbc.co.uk
The BBC Somerset Bus diary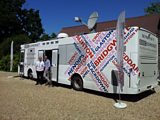 It's your voice to the rest of the county - our mobile studio which travels around visiting towns, villages and meeting you to find out your stories!
If you would like the bus to come along to your town or village or go to an event you are involved with, get in touch with us – somerset@bbc.co.uk.
Here's where the bus is set to visit in the near future - make sure you come and say hello!
October:
31: Ben McGrail's show live from the Bridgwater Carnival sheds
November:
04: Jack Murley live from Shepton Cider Mill
06: Jack Murley live from Halsway Manor