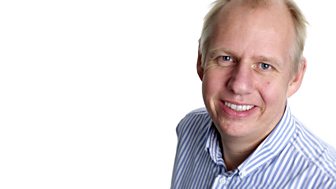 Sussex Breakfast
With Neil Pringle ... weekdays from 0600 on BBC Sussex ... be part of it!
Sussex Breakfast
With Neil Pringle ... weekdays from 0600 on BBC Sussex. Quality local and national news, travel, sport and weather. Be part of it ... by calling 03459-570057.
Winners of the Community Heroes Awards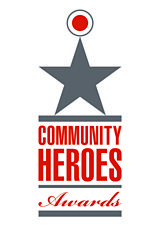 The winners of the BBC Sussex & BBC Surrey Community Heroes Awards for 2014 were announced on Wednesday, 10th December.
Now in its fourth year, the awards have been firmly established as an annual celebration of some truly remarkable people, recognising their achievements and contribution to local life.
Here is a list of the winners and nominations for this year's awards:
The Volunteer Award 
Winner: Paul Apps
Paul goes far beyond the extra mile for "a band of brothers", a charity of older male volunteers supporting troubled young men, many of whom have spent time behind bars. Paul does invaluable work. He's helped mentor half a dozen young men and organised a fundraising gala which made more than £15,000.
Final shortlist:
Louise O'Connell
Thomas Duncan Bell
999 Award
Winner: Detective Constable Kath Tinley, Robert Wood and Peter O'Driscoll   
Operation Tendril was a complicated investigation and was launched after a 13 year old boy was asked to send indecent images of himself across the internet. DC Kath Tinley, Robert Wood and Peter O'Driscoll worked tirelessly to bring four men to justice. Their investigation resulted in identifying over 160 online child victims
Final shortlist:
PC Sharon Taylor
Neighbourhood PC Briony Cole, Stella Keen, Paul Barker and Shan Welikala
Highly commended: Alice Potter
Animal Welfare
Winner: Kate Edmonds
Kate Edmonds set up a charity, the Sussex Badger Vaccination Project, using volunteers and fundraising to provide a low-cost badger vaccination service to farmers and landowners in East Sussex. Badgers are believed to transmit TB to cattle and this service provides farmers with an effective alternative to culling them.
Final shortlist:
Graham Cornick
Iris Green
Music and Arts
Winner: Kinny Gardner
Kinny Gardner runs Krazy Kats, a children's theatre company, based in Brighton. Kinny is an amazing creative talent, adapting well-known stories and turning them into wonderfully imaginative shows. They're hugely entertaining and accessible for all children, including those who are deaf or hard of hearing.
Final shortlist:
Jason Pimlett
Bersted Arts
The Bob Gunnell Young Achiever Award
Winner: Luke Liddiard
Teenager Luke Liddiard turned his life around after being given the opportunity to start his own company. A year ago, Luke was homeless but despite this, he attended a carpentry workshop and established "The Goodwood Company", making gifts out of reclaimed wood. In August, he got his first full-time position, training with ASDA.  Luke has risen to every daunting challenge with maturity, wit and understanding.
Final shortlist.
Nathan Abbott
Tyler Murphy
Highly commended:
Kiya Ingham
Sean Eaton
Good Citizen
Winner: Nicola Dawes
Nicola Dawes had the vision in the summer of 2013 to create a charitable organisation in East Surrey that has gone on to help more than 300 families. "Stripey Stork" collects pre-loved baby equipment. After ensuring it's safe and clean, it's then passed on to a new home, making a real difference to families in need. 
Final shortlist:
Julie Rossall
Mike Cullern
Sport
Winner: Paula Everest
Despite having a long term degenerative spine disorder and two children with disabilities, Paula Everest works tirelessly to fundraise for the activities at her husband's judo club. Paula was nominated by Holly Tadman. Holly told us that Paula has made a huge difference to her life and even helped her to win a Gold Medal at last year's Special Olympic European Games.
Final shortlist:
Harold Lawrence
Graham Chalkley
Education
Winner: Warren Carter
Warren Carter manages a Forest Garden and Wildlife project near Brighton. He's developed a well-organised and valuable learning resource, recognising that pupils have different needs that are not always met through mainstream education.
Final shortlist:
Kay Tucker
Jan Keating
Fundraiser
Winner: Ann Dedman
Ann Dedman has carried on the work started by her daughter Colleen who, after being diagnosed with a brain tumour, wanted to raise money to buy a holiday home for sick children. In her daughter's memory, Ann has worked tirelessly on Colleens Tenderheart Charity, and has raised over £200,000.  
Final shortlist:
Ann Sandeman
Anne O'Neill
Outstanding Achievement
Winner: Amanda Jones
Amanda Jones lost her daughter Becs to breast cancer at the age of just 33. In the ten years since that tragic event, she has gone on to raise more than a quarter of a million pounds for the charity, "Breakthrough". Her campaigning has even taken her to Downing Street.
Winner: PC Alison Deller and PC Alec Barrett
PC Alison Deller and PC Alec Barrett found a man who'd been attacked lying in a pool of blood.  They plugged his wound with their hands for 90 minutes as he was taken from the street to hospital. SB: They couldn't let go until moments before surgeons operated on the 22-year-old, as even the shortest loss of pressure could've caused fatal blood loss. The officers prompt action undoubtedly saved the man's life.