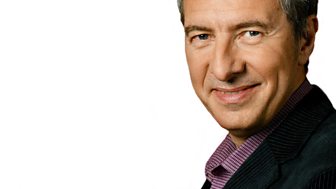 Rod Whiting
Rod made his way into radio as a freelance sports reporter covering a range of sports for national networks including an entire European Golf Tour, before this he was in the RAF and then a Managing Director of a new homes division.
He moved into news at Lincs FM when the commercial station opened in 1992 and, after two years as News Editor there, moved to London for a spell helping to run the national sports desk at IRN.
Lincolnshire's quality of life soon tempted Rod back when he joined BBC Radio Lincolnshire in 1995. Since then, he's worked on TV - East Midlands Today and News 24 - and worked in a variety of roles at the radio station culminating in his current spell on Breakfast.
On demand
This programme is not currently available on BBC iPlayer Radio
On radio
There are no upcoming broadcasts of this programme
Last on
Mon 23 Dec 2013 12:00
BBC Radio Lincolnshire
About Rod
Rod made his way into radio as a freelance sports reporter covering a range of sports for national networks including an entire European Golf Tour, before this he was in the RAF and then a Managing Director of a new homes division. He moved into news at Lincs FM when the commercial station opened in 1992 and, after two years as News Editor there, moved to London for a spell helping to run the national sports desk at IRN. Lincolnshire's quality of life soon tempted Rod back when he joined BBC Radio Lincolnshire in 1995. Since then, he's worked on TV - East Midlands Today and News 24 - and worked in a variety of roles at the radio station culminating in his current spell on Breakfast