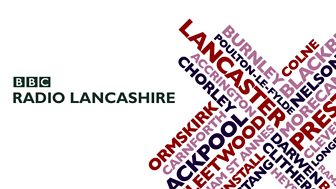 On The Wire
Whilst at Radio Blackburn in 1984 On the Wire was born from a spin-off from the music review show RPM and is now the longest running continuous alternative music show on UK radio.
On The Wire
Born in Brierfield, Lancashire, when it was still the centre of the known universe, Steve remembers seeing hordes of local "football supporters" heading off to Old Trafford rather than Turf Moor on a Saturday.
His best football memory from the sixties, apart from the Division 1 Championship, is a 5-3 away win by the Clarets over United. He's now reconciled to the inevitable decline of football as a sport, rather than a business, and looks forward Burnley F.C. bobbling around the top half of the Championship for years to come.
After a promising start in journalism, interviewing Jimi Hendrix and Yoko Ono in the same week, his ambitions receded only to be recruited to Radio Blackburn in 1978 to work on the music review show RPM. In 1980 RPM begat Spinoff which in 1984 mutated into On the Wire, now the longest running continuous alternative music show on UK radio - and due to celebrate its 30th anniversary in September 2014.

Many bands and performers who were to become musical legends passed through the show including U2, REM, The Smiths, Depeche Mode and Joy Division - but of late On the Wire has taken a more relaxed view of the music scene and is as likely to play pre-war hillbilly music as much as experimental dance or dub.
From 2002 to 2011 Steve contributed to the show from Beijing where he worked for the British Council. He is now back in England and Lancashire full-time for a weekly caress with the BBC Radio Lancashire Mark II Chiltern studio desk he has known and loved for years. Longtime listeners of On the Wire continue and expect to hear the unexpected. On The Wire is on Saturday evenings at midnight.