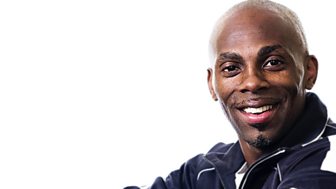 A Touch of Soul
2014 for Devon, marks over 30 years of his love affair with music - selecting, reviewing and producing soul in club, bar and radio spheres (sometimes paid ..sometimes not!).
He's been seen as a DJ in many parts of the world: Southport Weekender 2008; Palais, Zhivagos (Nottingham); Bluenote and 20th Century clubs, Derby (80s) Progress & Wherehouse clubs in Derby (90s); Parker Mcmillian bar (London) 00's and Global Room, Pacha, Ibiza; 2006.
Red Bar, Brooklyn, USA; Jazz Cafe, London and Musikfest, Munich, Germany.

And Devon's proud to have shared his journey with us. He's been a radio producer at BBC Radio 1, 2 & 1Xtra - including documentaries 'Soul Train', 'Sexual Healing' and 'Bossa & Beyond' with some well-known presenters- Trevor Nelson, Mica Paris, Giles Peterson and Ras Kwame.