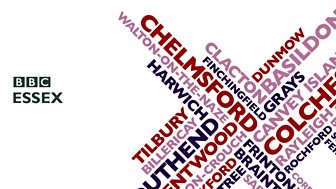 Tony Fisher
Join Tony Fisher on BBC Essex.
On demand
This programme will be available shortly after broadcast
Meet Tony...
At 15, Tony was the youngest broadcaster in the country, presenting on his home town station Pennine Radio.  By 1986, at the age of 18, he had joined BBC Radio Leeds, and a year later presented the breakfast show for four years.  Since then, Tony's been all over the country at stations in York, Newcastle, Kent, Sussex, Surrey and Cleveland.  Tony was born in Dewsbury, West Yorkshire - a town famous for three things: Patrick Stewart (the bloke who played Jean Luke Picard in Star Trek), the biggest town hall you've ever seen, and the Hovis adverts from the '70s.  By the age of seven, Tony had thrown out the train set and started doing pretend radio shows from his bedroom.  The doctor was called but it didn't help, eventually he started his own hospital radio show at 11 and then came runner up in the Sun newspaper's DJs of the future when he was 12.  His passions include films, books, curry, theatre, his wife and daughter, not in that particular order though.