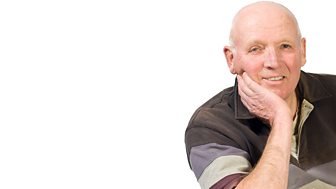 Memorable Melodies with Mike Carey
Mike Carey was born and bred in Derby.
His foray into the world of journalism started at the age of 16 when he joined the (then) Evening Telegraph as a tea boy. Mike worked as news reporter in Ilkeston and sports writer/sub editor in Derby, covering Chesterfield FC.
He moved on to a news agency in Derby covering football and county cricket before becoming sports columnist for The Guardian, then cricket correspondent of the Daily Telegraph and subsequently cricket writer for the newly-launched Independent.
Mike covered Derbyshire cricket in the early years of Radio Derby, then worked for Yorkshire and Granada TV etc with Fred Trueman, Ray Illingowrth, Colin Milburn and Michael Parkinson, among others.
Hep resented John Player League cricket on BBC Two TV, with John Arlott and Jim Laker, and also introduced one-day internationals and Lord's one-day cup final for BBC TV.
He worked for BBC radio's Test Match Special in India, Pakistan, Australia and Sri Lanka as well as at home.
But Mike's journalistic talents extend beyong broadcasting. He wrote Brian Clough's twice-weekly column when it first appeared in The Sun. Books written include "In search of runs", biography of England batsman Dennis Amiss; "Les Jackson, a Derbyshire legend" biography of the county's greatest bowler; "I'll sing you a thousand love songs" biography of Derby-born singer and recording star Denny Dennis; and "Sailing By" biography of Derby-born composer Ronald Binge, whose piece of that name accompanies the shipping forecast on BBC Radio Four every night.
Famous people encountered on travels include Sir Donald Bradman, whose piano playing is sometimes featured on Memorable Melodies, and Mick Jagger, whose recordings aren't!