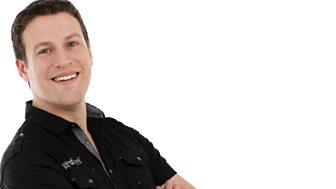 BBC Introducing in Hereford & Worcester
Unsigned, undiscovered and under-the-radar music with Andrew Marston.
On radio
Next Saturday 20:00
BBC Hereford & Worcester
All upcoming (2 new)
About Us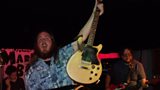 Andrew Marston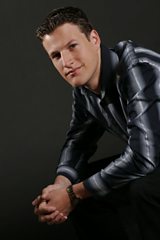 Andrew Marston first got involved with music at primary school, learning how to play the keyboard - which saw him play in many local bands. His first paid job was church organist at St Barnabas in Hereford. At the age of 14, Andrew started DJing at a Hereford nightclub and three years later started working at the BBC.
 
Andrew was also a volunteer at Hereford Hospital Radio, presenting a news-based show and served on the committee. In 2000, he won a BT Non-Music Programme Of The Year bronze award.
 
On 17 June 2005, Andrew was given his own BBC Introducing show, becoming the first person to give airtime to artists such as Ellie Goulding, Becky Hill and Peace. He was was also responsible for taking Sam Isaac to the Glastonbury Festival and the BBC Electric Proms, Pencil Toes, The Anomalies and Pegasus Bridge to BBC Maida Vale and Radio 1's Big Weekend, while securing the brother/sister duo Muchuu a support slot with Florence & The Machine and a spot on the BBC Radio 1 playlist. He also landed The Roving Crows a place on tour with Jamie Cullum, George Barnett two spots on the Radio 1 playlist, as well as a place on stage at Wychwood and BBC Radio 2's Live In Hyde Park.
 
In 2012, Andrew took up VJing and started providing live visuals and video to the tracks he performs. As an active musician, he's toured with a rapper and percussionist, while playing live keys to create new interesting mashups of well-known songs. He is also producing a number of dance tracks with musicians he's met during his career - including Nigel Clark of Dodgy - many of which are featured in his club sets.
Upload Your Music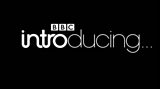 If you're in a band, a solo artist or a bedroom producer and you want to get the music you're making played on BBC radio, upload your tracks to BBC Introducing. If you enter a Herefordshire or Worcestershire postcode when you register, your songs will go straight into our inbox.
 
You'll be notified automatically when your tracks are listened to by someone at the BBC or if they're going to be broadcast. If we like what we hear, you might even bag yourself a session or a slot on the BBC Introducing festival stage.
 
All artists will be considered for airplay and live sessions, with the very best forwarded to our Introducing partners at BBC Radio 1, BBC Radio 1Xtra, BBC Radio 2, BBC 6 Music, BBC Asian Network and BBC Maida Vale. A selection will also be chosen for our annual stages at Nozstock, Wychwood, SnodFest, Droitwich, Worcester Music Festival, Glastonbury, Reading & Leeds.
 
Upload your music at BBC Introducing
Get In Touch