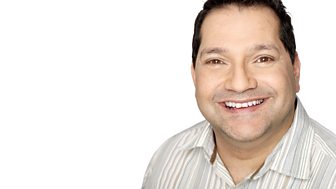 Den Siegertsz
Take Den's six in six challenge, eavesdrop on the weekly 10am - 11am guest in conversation, be intrigued by a local History Mystery, and keep up-to-date with the week's events and happenings.
BBC Radio Stoke Open Day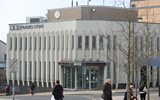 On Saturday 2nd May you can have free access to events and properties in the cultural quarter that are usually closed to the public or normally charge for admission
Look behind the scenes at the Regent Theatre, explore the old court room in Hanley Town Hall and see some of the archive at the Sentinel that spans over 160 years
Go behind the scenes at the Potteries Museum & Art Gallery to see ceramic and natural history collections, and follow that with a trip to see the restoration project of Bethesda Chapel
The first cultural quarter open day will see buildings of every age, style and function open its doors.
It is a unique opportunity to enjoy a wide range of tours, events and activities that bring local history and culture to life
The tours for BBC Radio Stoke are already full but you can still pop in and see what it's like to present BBC TV's Breakfast News
Parking will be free at John Street multistorey car park all day
Click here for more details.