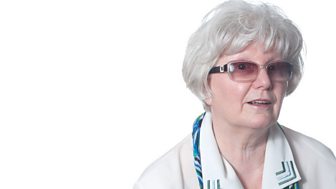 Anne Hopper
Nostalgic music and memories.
Anne Hopper
Anne Hopper - originally from Kent, trained in theatre and film after leaving school.
She arrived in Cumbria in 1974 having moved north for family reasons - her mother's family is Manchester based.
Anne joined BBC Radio Cumbria in late 1988, just happy to be working in BBC local radio and did many jobs before presenting the afternoon programme in her final years as a staff member prior to retirement. But we can't get rid of her!
 As a freelance Anne now presents our Sunday afternoon show of music from the 1940's and '50's.
Her younger colleagues joke that she remembers the songs first time round - trouble is - she does!