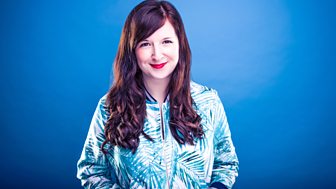 BBC Introducing in Kent
Abbie McCarthy presents the best new unsigned, undiscovered and under-the-radar Kent music, every Saturday at 8pm.
Uploading tips
If you enter a Kent postcode when you register, your songs go straight into the inbox for BBC Introducing in Kent.
You'll be notified automatically when your tracks are listened to by someone at the BBC or if they're going to be broadcast. If we like what we hear, you might even bag yourself a session or a slot on the BBC Introducing festival stage.
Contact BBC Introducing in Kent
During the live show (Saturdays 8-9pm), text KENT + your message to 81333. Texts cost your standard network rate.
Our email address is introducing.kent@bbc.co.uk - although remember that all music for inclusion must be submitted via the BBC Introducing upload tool.
Jacob's Favourites - the album
To mark Jacob Rickard's last show, get a free-download album of some of his favourite Kent songs from the last five years.
It's a zip file full of the past, present and future of music in Kent. Download it here.