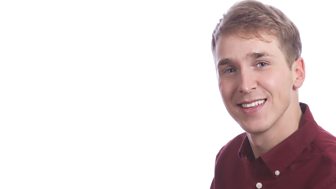 BBC Introducing from Stoke
The best in local bands from Stoke, Staffordshire and Cheshire with Rob Adcock.
Birthday Mix Tape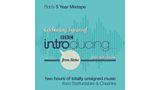 To celebrate five years of presenting BBC Introducing from Stoke, Rob has put together a mix tape of the best new and unsigned music from Staffordshire and Cheshire for you to download.
There are 31 artists of all different genres – just under two hours of music – and it's totally free. If you like this, listen every Saturday night from 8pm on BBC Radio Stoke.
Track list
Camp Stag - Sirens
Get Cubs - Riches
Moral Panics - Belle Mort
Bison and Wolf - Cut Me Off
Racing Glaciers - New Country
Mirror Signal - Submarine Eyes
Southwall Corner Club - Don't Judge The Youth
Delamere - Vampire
5 Days Of November - Time To Waste
Psyence - Medusa
The Rivalry - Devil's Paintbrush
Troops Of Mafeking - Control
Moscow - Down
Sworn To Oath - Stand Alone
Tussk - Double Drag Queen    
Everything On Red - Black Armbands
GreaterGhost - Ghost In This Place
Vellocet - Cosmic Blues
Moitessier - Baby, I Need Your Love
Pacific - Dream Of Mine
The Vibe - Eyes
XO - Golden
Dead Slim - Everybody's Crazy
Carter Mason - Fly Away    
Curtis Khan - Arrival
Abeus - Machine
Nicola Jayne - Bird In A Cage    
Dom Morgan - Plan A    
Adam French - Shiver
Edward Turner - Oh My Darling
Dan Hyde - My Door
Uploading tips
If you enter a Staffordshire postcode when you register, your songs go straight to the BBC Introducing from Stoke inbox.

You'll be notified automatically when your tracks are listened to by someone at the BBC or if they're going to be broadcast. If we like what we hear, you might even bag yourself a session or a slot on the BBC Introducing festival stage.
Sessions
The show has had dozens of live sessions, most unplugged and a few electric.
If you want to do a session, tell us of your news and latest releases & gigs, or have us down to your club email rob.adcock@bbc.co.uk.
New to Introducing?
BBC Introducing from Stoke (formerly known as SUBCulture) plays the best new local music from Staffordshire & Cheshire.
It's part of the BBC Introducing family, which supports the the best in new & unsigned local music across the country. 
The show goes out live on BBC Stoke every Saturday night between 8pm and 10pm, with bands coming in to the studios in Hanley to play live in session.
If you're in a band or a local musician, you can submit tracks for the show using the BBC's Uploader function.
You can also stay in touch with BBC Introducing from Stoke goings-on by joining the show's Facebook group.