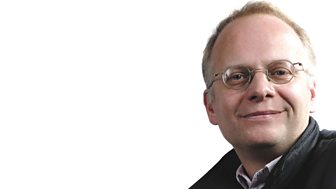 Kevin Saddington
Kevin was born and grew up in Loughborough in Leicestershire. He attended Shelthorpe School before studying radio at Loughborough University.
Kevin's first job was at BBC Radio Leicester, aged 13, making the coffee and answering the phones. His 'on air' baptism came six months later when the breakfast show presenter didn't turn up and Kevin had to do the show aged 14!
Luckily, that didn't scar him for life and he's been at the BBC ever since.
When he's not on air, Kevin loves motorbikes and anything with an engine in it. He also loves trying to fly model helicopters.
Kevin lives in Thrapston with Debbie and his two little bundles of fun called Anthony and Toby.