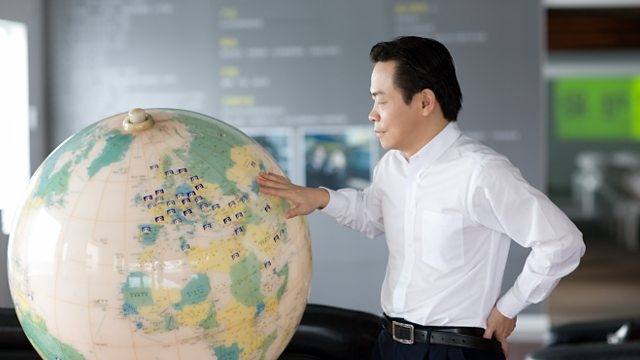 West to East
The first of a series that challenges assumptions about wealth in the 21st Century. This episode looks at the phenomenal rise in wealth in China and India.
The speed of Chinese and Indian economic growth and reform means that by mid-century the Chinese and Indian economies are expected to vie with the US to become the world's largest.
The effect of economic liberalisation in the East has been startling. Using World Bank Development indicators, Chinese Gross Domestic Product Per Capita grew by an average of 9.9% annually 2001-2011, and India's by 6.1%. Those are total increases of 158.2% and 80.2% respectively during the decade. Historically, this makes China's the fastest rate of increase ever recorded by a major economy. The figures are all the more extraordinary when one considers that it includes the period since 2008, which has seen the most serious international economic crisis since the 1930s. To give a sense of balance, the UK and US per capita GDP grew by averages of 0.8% and 0.7% during the same period.
But the West, and especially the US, still possesses enormous cultural and social advantages, constantly breeding new industries, fermenting innovation and producing brands with global reach. It is possible that India and China may yet face internal social problems caused precisely by this extraordinary explosion of wealth. And it would surely be a mistake to write off the world's largest, most vibrant economy just yet. The idea that you can come from a humble beginning but through your sharp wits and hard work, become wealthy is after all, the American Dream.

Last on