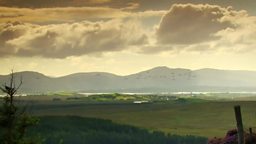 Colm O'Regan takes a look at national image, in particular Ireland, as a global brand.
Talking Business
Examining the business stories and economic trends that are re-shaping our world.
The challenges facing countries that have had to change their economic model.

Colm O'Regan explores the employment challenges facing the next generation.

Proposed tax incentives could encourage some US firms to leave Ireland and return home.

Could those in their 20s/30s be the first generation to be worse off than their parents?

A look at the new branch of "machine learning" used to develop artificial intelligence.

Colm O'Regan asks what the future holds for the global shipping industry.

Colm O'Regan looks at the challenges ahead for Ireland after Brexit.

Colm O'Regan asks how corruption around the world is investigated and assessed.

Colm O'Regan reports on the global rise in protectionist sentiment.

The implications of Brexit for Irish workers who cross the border on their daily commute.

Colm O'Regan looks at the economic challenges facing an ageing world.

Colm O'Regan looks at the growing number of people doing temporary, short-term jobs.

Colm O'Regan takes a look at the rapid rise of robots and the impact on job prospects.

It's not just Americans who are unhappy with their financial situation, says Colm O'Regan

Why do economies in the same continent often seem to be moving in different directions?