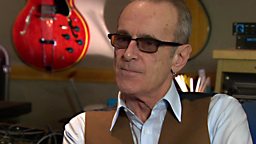 The guitarist and singer of the band Status Quo explains what led him to take drugs.
HARDtalk
In-depth interviews with hard-hitting questions and sensitive topics being covered as famous personalities from all walks of life talk about the highs and lows in their lives.
Shehu Sani discusses the kidnapping of more than 200 Nigerian schoolgirls by Boko Haram.

Steven Sackur speaks to Turkey's ambassador to Nato, Mehmet Fatih Ceylan.

Obama's 'gonna have to' put ground troops in Iraq says a former US ambassador.

Former hostage negotiator Giandomenico Picco explains why he won't speak to Islamic State

The businessman discusses the role inequality and corruption is playing in the protests.

The Prime Minister of Finland discusses the country's relationship with Russia.

Australian Treasury Minister Joe Hockey defends his government's record on emissions.

US and Britain should take 'fair share' of refugees argues former UK foreign secretary.
Haunted by electric chair killings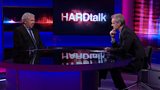 Former executioner Dr Allan Ault tells Stephen Sackur why he is now campaigning against the death penalty.
Face to face with climate change