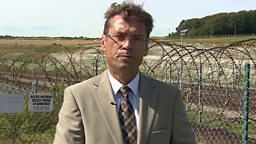 The Deputy Mayor of Calais says migrants head to the UK to work on the black market.
HARDtalk
In-depth interviews with hard-hitting questions and sensitive topics being covered as famous personalities from all walks of life talk about the highs and lows in their lives.
Allen Ault organised the execution of criminals until he could stand it no more.