Click
A comprehensive guide to all the latest gadgets, websites, games and computer industry news.
Next on
Saturday 00:30 GMT
BBC World News North America only
All upcoming (1 new and 10 repeats)
North Korean hackers 'could kill' warns key defector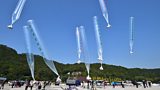 Dave Lee and Nick Kwek report on the high profile defector who says North Korean hackers could destroy critical infrastructure and even kill people. The report also features Click's film on how tech i sbeing sent from South Korea into North Korea by balloon.
Read more
How good are Kim Jong-un's elite hackers?
The real scars of Korean gaming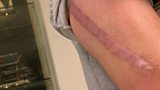 Dave Lee reports on the popularity of e-sports in South Korea. Gamers are like professional footballers, their matches broadcast - on TV and online - in English as well as Korean.The best earn hundreds of thousands of pounds every year: a mixture of salaries, prize money and sponsorship deals.
Read more
More written features from Click
Why activity trackers deliver mismatched fitness data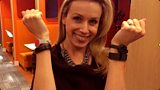 Lara Lewington puts a variety of fitness trackers to the test - but how reliable are they?
Read Lara's report.
Getting aid to a war zone in a swarm of drones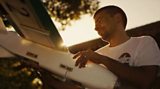 How do you deliver food and medicine to people in an area where a cargo plane would be shot down? It was a question that kept US Air Force pilot Mark Jacobsen awake at night after he met Syrian refugees in Turkey. Then he had an idea - a swarm of tiny drones, each delivering 1kg or 2kg at a time.
Read Catrin Nye's report
Click grows food with gadgets on its smart allotment
How we made Click on a smartphone
Click tweets
Tweets from the official BBC Click account.
Content from Twitter. Learn more about content from Twitter.