Click
A comprehensive guide to all the latest gadgets, websites, games and computer industry news.
Next on
Saturday 01:30 GMT
BBC World News North America
All upcoming (2 new and 8 repeats)
How we made Click on a smartphone
How to set up your own Raspberry Pi powered VPN
Click grows food with gadgets on its smart allotment
Why activity trackers deliver mismatched fitness data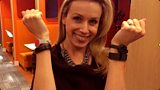 Lara Lewington puts a variety of fitness trackers to the test - but how reliable are they?
Read Lara's report.
Big year ahead for James Webb telescope
The real scars of Korean gaming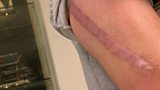 Dave Lee reports on the popularity of e-sports in South Korea. Gamers are like professional footballers - the best earn hundreds of thousands of pounds every year - a mixture of salaries, prize money and sponsorship deals.
Read more
Digital currency pays people to walk
Click tweets
Tweets from the official BBC Click account.
Content from Twitter. Learn more about content from Twitter.