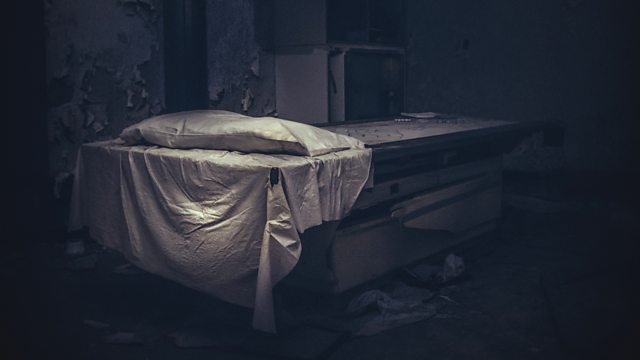 Trevor Walker - And When You Sleep You Remind Me of the Dead
Young Tracy has a terrifying recurring nightmare, which seems to be connected with the cottage where she lives with her mother.
Tracy dreams about a man hideously wounded in battle, and about a little girl who tries frantically, but in vain, to wake her mother.
What happens when the nightmare becomes real?
Trevor Walker's supernatural thriller stars Graham Padden as Ross, Natasha Pyne as Angela, Romy Tennant as Tracy, Graham Armstrong as Dr Craig, Peter Howell as Martin Elliot, Susie Brann as Lucy, Andrew Branch as John / Dr Sullivan, Pauline Letts as Alice, Emma Grinsell as Young Alice and Alan Dudley as George.
Directed at BBC Pebble Mill by Peter Windows.
First broadcast on BBC Radio 4 in 1987.