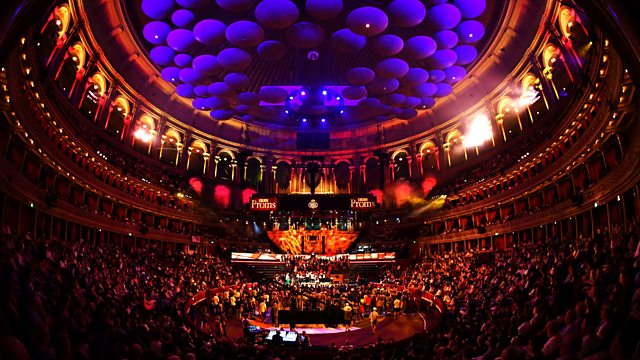 Jacob Polley (winner of the 2016 TS Eliot poetry prize) joins Ian Macmillan and Judith Palmer from the Poetry Society to announce the winners of the 2017 Proms Poetry competition. Their poems are performed by Imogen Stubbs.
Recorded earlier this evening as a Proms Extra with an audience at Imperial College.
The winners are
12 - 18 category: Emily Hana for a poem The Planets in Love inspired by Holst.
runners up: Cia Mangat for Scheherazade inspired by Rimsky Korsakov and Annie Fan for On Wholeness inspired by John Adams' Harmonium.
19 and over: Meredith Andrea for her poem Giving Birth to Monteverdi inspired by Monteverdi's Vespers of 1610
runners up: Jane Lovell for Beloved inspired by Rachmaninov's All Night Vigil and Isabel White for Valedictory for Max inspired by Eight Songs for a Mad King by Peter Maxwell Davies.
Producer: Fiona McLean.
Last on