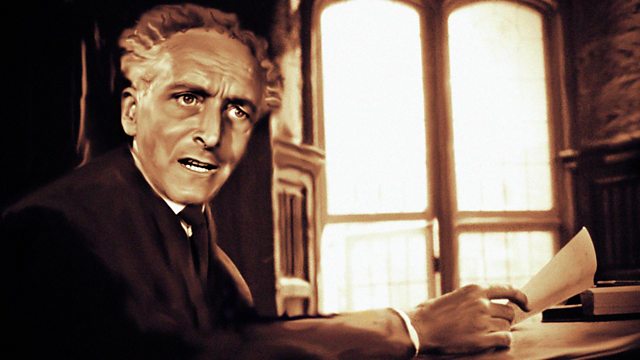 Giles Cooper - Unman, Wittering and Zigo
Just down from Oxford, John Ebony takes up his first teaching post to replace a teacher who died mid-term. But, after meeting the Lower Fifth, his enthusiasm and resolve give way to apprehension. Never has he met such sinister boys...
Giles Cooper's creepy thriller stars Peter Howell as John Ebony, Anthony Viccars as the Headmaster, Cary Farthingale as John Sharp, Violet Loxey as Nadia, David Franks as Cuthbun, Leonard Monaghan as Cloistermouth, John Margates as Orris, John Graham as Bungabine, Nigel Anthony as Unman, John Scott as Lipstrob, Michael Walker as Aggeridge, Anthony Adams as Terhew, David Spense as Wittering, Jean England as Trindle, Will Leigmon as Winstanley, Alice Esmie-Bell as Mrs Winstanlsey and Harold Young as the Inspector.
Giles Cooper (1918-1966) was arguably the greatest British radio dramatist of the 20th century. Trained as an actor, he wrote 33 original radio dramas which were broadcast on the BBC Home Service, Light Programme and the Third Programme. Many utilised the early days of the BBC Radiophonic Workshop, including Mathry Beacon (1956) The Disagreeable Oyster (1957), Under the Loofah Tree (1958) and Unman, Wittering and Zigo (1958) which was adapted for the big screen in 1971.
Producer: Donald McWhinnie
First broadcast on the BBC Third Programme in November 1958.
Credits
| Role | Contributor |
| --- | --- |
| Actor | David Hemmings |
| Director | John Mackenzie |
| Actor | Carolyn Seymour |
| Actor | Douglas Wilmer |
| Actor | Hamilton Dyce |
| Actor | Tony Haygarth |
| Actor | Donald Gee |