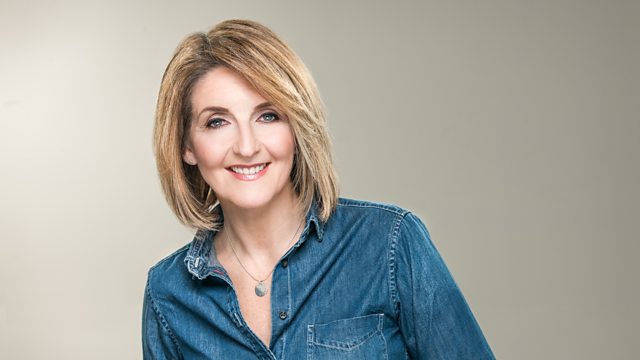 Broadband, Name the Place and the homeless man who is now living in a box
Orkney, followed by Shetland and Highland, have come bottom of a table ranking UK local authority areas by broadband speeds.
Dundee City is the only Scottish area to have made it into the top 10 for best speeds.
Which? looked at 389 areas in the UK using data from Speed Checker Ltd from January to March 2017.
How much of a priority is broadband to you?
Buying, selling or renting .....if you have any questions related to property get in touch .
Property expert, Brian Gilmour, from Letting and Estate agents Indigo Square, joins us to answer all your questions
According to a new study from University of Edinburgh, most middle-aged office workers now spend more time sitting down than pensioners. If we want to MOVE more at work - does it fall to the employee or the employer?
Has new research left you concerned about the health implications of eating red and processed meat? If you don't want to go the full hog and cut out meat completely, you could become a 'reducetarian'.
Jennie Cook is a Radio presenter who has done it, and Becca Millar is a Nutritionist
It's Post Traumatic Stress Disorder Awareness Day in the US, but how much public awareness of the condition is there here in Scotland?
Gemma Patterson volunteers with 'See Me' and has PTSD, Prof. Ewan Gillon is the Clinic director for First Psychologists Scotland and Cheryl Wilkinson has lived the experience of PDST due to birth trauma.
Bristol charity Help Bristol's Homeless are employing homeless men to convert containers
Paul, who is originally from Scotland, has been homeless for around 15 years and is now working on the project.
Could switching your pint of beer for a gin and tonic be the key to curing your hayfever this summer?
CAN YOU NAME THE PLACE?
CLUE 1: TODAY'S PLACE-NAME IS NOT IN AYRSHIRE, BUT IS RELATED TO THE AYRSHIRE PLACE-NAMES STEVENSTON AND SYMINGTON.
CLUE 2: THE PLACE-NAME IS PARTLY SCANDINAVIAN.
CLUE 3: IT IS ALSO RELATED TO A PLACE-NAME NEAR BIGGAR IN SOUTH LANARKSHIRE.
CLUE 4: THE PLACE-NAME HAS SOMETHING IN COMMON WITH CAMPBELTOWN IN ARGYLL & BUTE, AND MACDUFF IN ABERDEENSHIRE.
CLUE 5: HARRY POTTER FANS MIGHT THINK OF THE NAME GILDEROY.
Last on
BBC Radio Scotland News and Current Affairs Programmes