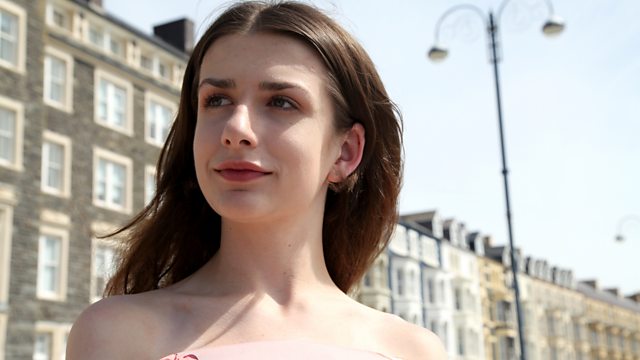 Sweet Sixteen: A Transgender Story
This intimate and candid coming-of-age film follows a Welsh transgender teenager, Llyr Jones, as she turns 16. As she moves from childhood to adulthood, Llyr's understanding of herself crystallises and she begins to explore the new possibilities of adulthood and identity.
The film captures the key milestones in her progression - presenting as female at her school's Year 11 leavers' day, travelling the 13-hour round trip to London to get medical advice, celebrating her 16th birthday and beginning testosterone blockers.
Llyr, who still chooses to use her birth name, comes from a farming family in a rural Welsh-speaking area near Aberystwyth in west Wales. Her situation is unusual in the local community, and the programme offers a unique insight into a transgender teen's experience far from the diversity and cosmopolitan life of the city.
The programme explores how Llyr's transition is breaking new ground in a traditional area dominated by farming. We show how this young Welsh teenager is navigating these momentous changes in her life and reveal the importance of family, friends and self-belief on the path to transitioning at a young age.
Llyr was a main contributor in the BBC Wales documentary Swansea Sparkle: A Transgender Story (filmed in 2015). The programme showed her winning the title of Miss Swansea Sparkle 2015 at Wales's biggest transgender event. Referencing footage from the previous film, we track Llyr's ongoing transition and explore how that formative experience at Swansea Sparkle continues to influence her.
Director and Producer Molly-Anna Woods talks about meeting Llyr and her family
Credits
| Role | Contributor |
| --- | --- |
| Producer | Molly-Anna Woods |
| Director | Molly-Anna Woods |
| Production Company | Teledu Telesgop Cyf |