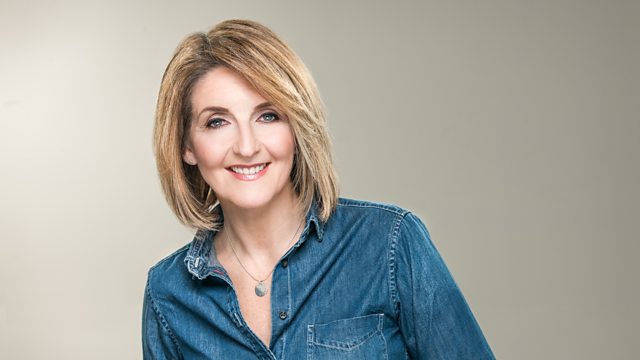 Time to say bye to 'cafe culture', fostering and Mark McGhee's Name Game!
PHONE IN
The Violence Reduction Unit (VRU) has said there is an "over provision" of off-licences and bars in towns and cities. It's called for the police to be given a bigger role in licensing decisions and said those who commit acts of violence under the influence should have their "right to drink" taken away. Acting Director of the VRU Will Linden said Scotland could not hope to import a "café culture" from continental Europe due to long-established problems with alcohol.
KAYE ASKS:
Is it time to say goodbye to 'café culture'? Are there too many pubs, clubs and off-licences in Scotland?
WHAT'S WRONG WITH MY PET?
Resident animal behaviourist Roger Mugford joins us to take listener calls on what's puzzling them about their pets.
MALE EATING DISORDERS
With male eating disorders on the rise we speak to Scottish vlogger 'Tofu Tommy' about what he's doing to get men talking about the issue.
FOSTER FORTNIGHT
In the midst of foster fortnight we speak to one woman who's fostered over 38 kids in 12 years. With a chronic shortage of foster carers in Scotland we ask what's stopping you from doing it?
MARK MCGHEE'S NAME GAME
Scotland assistant football manager Mark McGhee joins us to test the listeners with his 'name game'. He first invented as a player when he was bored on long bus journeys. It's now been turned into an app for phones and tablets but will he be able to stump the Radio Scotland audience?
SKIRTS FOR SCHOOLBOYS
Boys could be allowed to wear skirts at a north London private school if a plan for gender neutral uniforms comes in. Highgate School is considering mix-and-match outfits for pupils after head teachers said that a growing number of children were questioning their gender. Would you welcome gender-neutral school uniforms?
GOING BANANAS
Apparently Britons throw away 1.4 million bananas every day. That's £80million worth of bananas a year in case you were wondering. So what's the best way to store them (and a few other vulnerable foodstuffs)?
Last on
BBC Radio Scotland News and Current Affairs Programmes