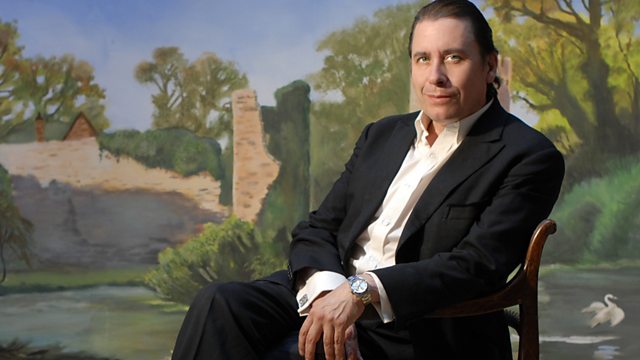 Soul singer George McCrae guests
Old school soul singer George McCrae is Jools' guest, paying tribute to George Michael with a live cover of a classic song and picking some of his favourite records.
Best known in this country for his 1974 chart topper "Rock Your Baby", McCrae was the second of nine children, born in West Palm Beach, Florida. He formed his own singing group, the Jivin' Jets, before joining the United States Navy in 1963. Four years later, he reformed the group, with his wife Gwen joining the line-up, but soon afterwards they decided to work as a duo, recording for Henry Stone's Alston record label. Gwen then won a solo contract, with George acting as her manager as well as doing some singing on sessions and in clubs in Palm Beach.
He was about to return to college to study law enforcement, when Richard Finch and Harry Wayne Casey of KC and the Sunshine Band invited him to sing the lyrics for a song that they had recorded for the band, but could not reach the high notes that were required for the song. The original intention was that Gwen, his wife, should record it, but she was late for the session and George recorded alone. It suited his high-pitched voice to the extent that the song, "Rock Your Baby", became one of the first hits of the disco era in 1974, selling an estimated eleven million copies worldwide, topping the charts in the US and the UK. The song was so successful that Rolling Stone magazine voted it the #1 song of the year in 1974. McCrae received a Grammy Award nomination for Best Male R&B Vocalist the following year.
Last on