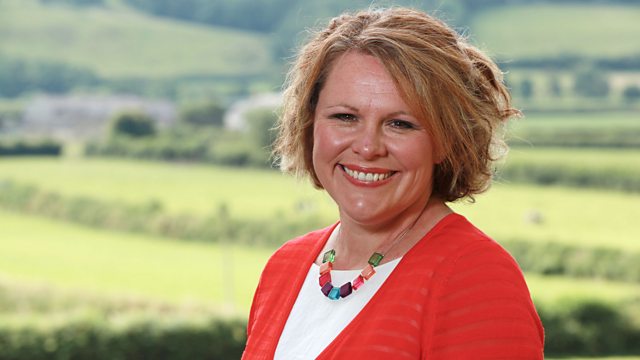 Here We Come A-Wassailing
Programme serving people living in the countryside, including blessing the tree for a good harvest and preserving old Welsh varieties of apples and pear trees.
Last on
In More Detail....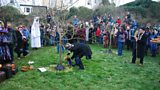 January is drawing to a close but it's been a month of looking ahead for cider and perry producers. Dating back to pagan times the Wassail is an annual ceremony that involves blessing the trees to encourage a good harvest for the coming year. It's enjoyed a minor resurgence in recent years as cider has regained popularity and Rachael Garside is in Chepstow for the annual Wassail celebrations.
Since 2001 the Welsh Perry and Cider Society has been working to promote the craft industry in Wales and it's not only looking forward to a good harvest this year but also back to our heritage with a unique project to secure the future of Welsh varieties of cider apples and perry pears. Rachael visits Raglan Cider Mill at Llanarth near Usk where the society has a museum orchard containing trees of every known variety. If you think you may have an old Cider or Perry tree in Wales, or have any stories to tell about Welsh orchards and cider making, then please contact heritage@welshcider.co.uk or Tel: 01495 240983
As part of her exploration Rachael also visits Tretower Court and Castle where Cadw is reviving an old tradition and offering cider for sale. The cider is being made by Ben and Steph Culpin at the award winning, Apple County Cider Company where they "approach cider-making with all the skills and reverence of a traditional winemaker, allowing the distinctive flavours of each variety to develop through a slow, cool fermentation"
Cheers and Good Health to the Orchards!