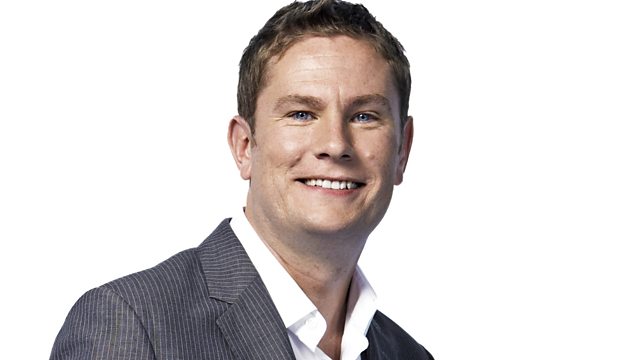 10/10/2016
Samsung recalls its new Galaxy Note 7 from shops around the world, after complaints the smartphone & its replacement is prone to catching fire.
Analysis of why the pound has plummeted to less than a dollar at some UK airports' currency exchange bureaux.
Voters in St Louis, Missouri, assess whether Hillary Clinton or Donald Trump gained the upper hand in the second US presidential debate.
Students at King's College London debate whether to continue playing the national anthem at university graduation ceremonies.
Siobhan Synnot & Gavin Inskip join Phil to discuss the entertainment stories of the moment. Includes Craig David topping the album charts after 16 years, new Disney movie Queen of Katwe and the 30th anniversary performance of West End musical Phantom of the Opera.
Plus should so-called 'gold timer' grandparents consider spending all their cash rather than leaving an inheritance to their offspring?
And poetry performer Gary Dexter recites listeners' favourite poems after midnight.
Last on