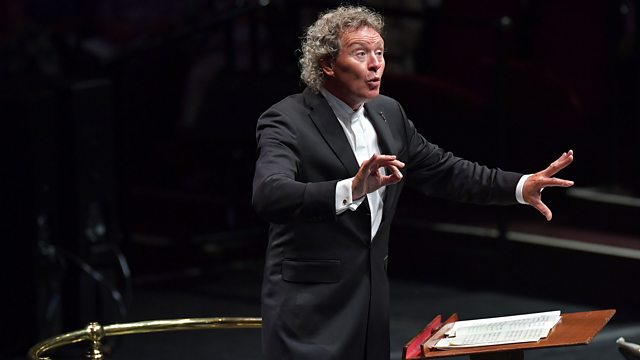 Live at BBC Proms: Harry Christophers directs The Sixteen in sacred choral works by JS Bach and Arvo Pärt.
Live from the Royal Albert Hall, London
Presented by Clemency Burton-Hill
Bach: Komm, Jesu, komm, BWV 229
Arvo Part: Nunc dimittis
Bach: Singet dem Herrn, BWV 225
Arvo Part: Triodion
Bach: Jesu meine Freude, BWV 227
In this Late Night Prom Harry Christophers and his vocal group The Sixteen present a selection of JS Bach's rigorous yet deeply spiritual motets written in Leipzig in the 1720s, placing them against the resounding purity of sacred choral works by contemporary Estonian composer Arvo Pärt, including his Nunc dimittis, a cautious but luminous vision of eternity. An enlightening juxtaposition from one of the world's leading ensembles.
Last on