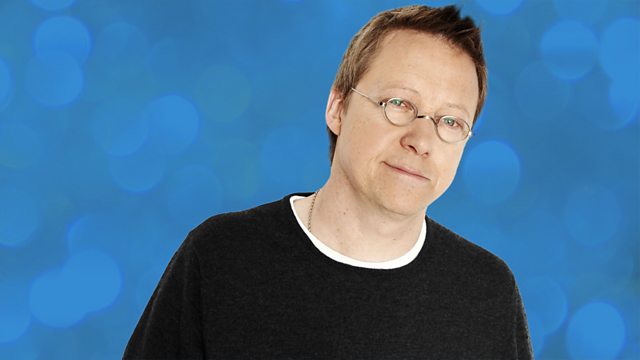 Foodie Thursday
Resident cook Nigel Barden serves up a dish for Foodie Thursday.
Last on
Slow-Cooked Pulled Chipotle Brisket
from The Irish Beef Book by Pat Whelan & Katy McGuinness (Gill & Macmillan Books)<?xml:namespace prefix = o ns = "urn:schemas-microsoft-com:office:office" />
Serves 6
Prep time: 15 mins
Cooking time: 5½ hrs
2kg piece of brisket, on the bone
For the Marinade:
6 tbsp tomato puree
2 tbsp chipotle paste
330ml beer
2 tbsp wine vinegar
2 tbsp Worcestershire sauce
2 tbsp honey, or maple syrup (Pat uses Highbank apple syrup)
2 tbsp Dijon Mustard
small bunch of thyme
4 cloves of garlic, smashed
freshly ground black pepper
sea salt
1. Combine all the ingredients for the marinade.  Slather the marinade all over the meat & place in the fridge, covered with cling-film, overnight.
2. The next day, place the brisket & marinade in a roasting dish & cover well with tin foil.
3. Cook at 130C/fan, 110C/gas mark 1 for about 5 hrs or until the meat is very tender & falling apart. 
4. Cook for a further 30 mins without the foil, until the meat is nicely browned.
5. When the joint is cool enough to handle, remove any excess fat & shred the meat. 
6. Pour the cooking liquid, along with any interesting bits of caramelised sauce, into a jug & allow the fat to rise to the top.  Skim off the fat, reduce the juices if they are very liquid & add the pulled meat to the remaining juices.
7. Serve in a bap with red slaw.
Red Slaw
Serves 6
Ingredients
¼ red cabbage
1 bulb fennel, trimmed
2 large carrots, peeled
2 large beetroot, peeled
1 bunch spring onions, trimmed
1 large bunch of coriander, chopped
125ml natural yoghurt
125ml mayonnaise
juice of 1 lime
Method
1.  Finely slice the cabbage & fennel, & grate the carrots & beetroot. 
2.  Slice the spring onions finely.
3.  Combine in a bowl with the chopped coriander.
4.  Make a dressing with the yoghurt, mayonnaise & lime juice & add to the vegetables.
Sweet Potato Wedges
Serves 6
Ingredients
6 medium sweet potatoes
extra virgin olive oil or rapeseed oil
2 tsp ground cumin
Method
1.  Preheat the oven to 200C / fan 180C / gas mark 6.
2.  Slice the sweet potatoes lengthwise into wedges .
3.  Brush the slices with oil & sprinkle with ground cumin.  
4.  Lay on a sheet of greaseproof paper & place in the oven for about 45 mins or until tender & starting to caramelise.