31/10/2015
Anne Marie McAleese with the people, places and stories that make Northern Ireland unique. Including haunted tales of Derry.
Last on
Haunted tales in Derry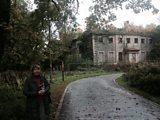 County Derry isn't short of strange phenomenon, death knocks and hauntings.  Author Madeline McCully from the city is the very woman to explain who these beings are, and where and why they appear.  She had to do a fair bit of research for her new book, Haunted Derry - Anne Marie McAleese is fairly relaxed, to begin with, as they meet down a country lane, near the Foyle Bridge at Boom Hall.   
Maghera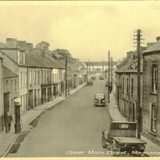 It's a landmark day in Maghera this weekend, they're gearing up to open a new cultural and heritage centre in the town and highlight the work of the Maghera Historical Society.
The sound of the uilleann pipes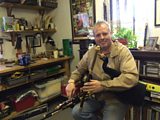 The 'pipes of the elbow' as they're called sometimes, because of the way they're played and doing that isn't easy - never mind, making a set of them, very complicated instruments.  Only about 6 or 7 people in the world are real, expert pipemakers.  And one of them lives in Fermanagh, near Kesh, a mile or so from Donegal.  Martin Preshaw has made uilleann pipes for musicians in Russia, China, America, Canada and France - as well as here.  He does it all near the house, a special place that as Helen Mark discovered, inspires him.