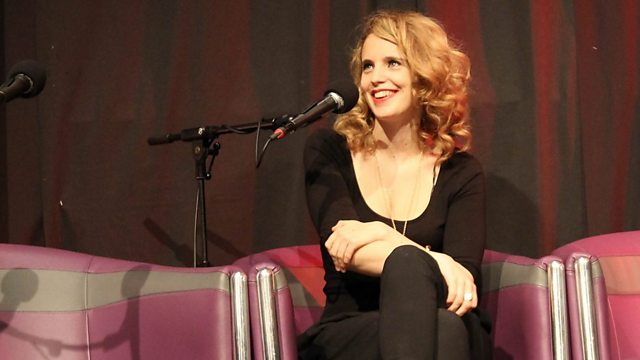 Anna Calvi, The Missing Hancocks, The Encounter and festival reviews
Anna Calvi opens the show with a live performance and talks about reworking her music with the Heritage Orchestra for her series of Edinburgh International Festival gigs.
Simon McBurney, the cultural powerhouse behind of one of the festival's biggest theatre hits this year, THE ENCOUNTER, discusses the use of innovative technology to tell the story of an expedition to the Amazon.
Kevin McNally and Robin Sebastian talk about bringing forgotten episodes of Hancock's Half Hour to the Edinburgh Fringe in The Missing Hancocks.
YouTube sensation Jon Cozart gained global fame without setting foot outside his bedroom when the musical videos he created went viral. His Disney parody 'After Ever After' has been viewed 53 million times. He talks about transferring that success to the Edinburgh Fringe for his first one man show, Laughter Ever After.
Good Company: some of Nashville's finest musicians are our house band for the first hour of the show.
The powerful music of Nina Simone has inspired Apphia Campbell to bring a new show to the Fringe; Nina Simone: The Soul Sessions. She plays live.
Performance poetry is provided by Scotland's Makar - our National Poet - Liz Lochhead, who talks about her show with musician, Steve Kettley, called "Old Pals and Party Pieces".
Reviewers Clem Hitchcock and Anne Ellis deliver their verdicts on some of the best festival offerings for older audiences.
And acclaimed star of stage and screen Philip Bretherton discusses his fabulous performance as the late politician Tony Benn in Tony's Last Tape, which touches on life in the Palace of Westminster, political chicanery and the competing demands of family life.
Last on