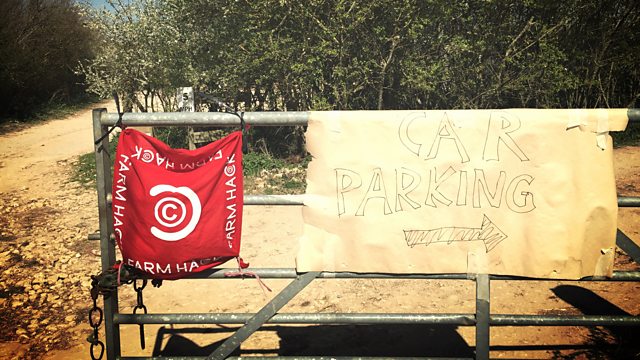 Farm Hack UK
Listen in pop-out player
Sybil Ruscoe reports from the UK's first Farm Hack, held at Ruskin Mill Farm in Gloucestershire.
"Farm Hack" is an initiative from North America, which aims to help farmers and growers from smaller-scale farms to acquire, modify and make appropriate tools for their work. The meetings (there have been nearly 20 in the USA already) network farmers with each other, and with people who have other skills, from computers to blacksmithing to designing. There is also a website which follows open source principles (meaning all information is freely and publicly available) where tools and information are shared, commented on, and improved.
Sybil meets Severine von Tscharner Fleming, who co-founded Farm Hack - who has come to Gloucestershire from the USA to be at this event. Severine is the director and founder of Greenhorns, a US organisation that supports a new generation of ecologically-minded farmers with everything from skills to practical information to social gatherings.
Sybil also talks to Ed Hamer, a farmer from Devon who organised the day along with The Landworkers' Alliance, tries her hand at welding - and catches up with a group of French farmers who have come along to get involved.
Presenter: Sybil Ruscoe
Producer: Rich Ward.
Last on