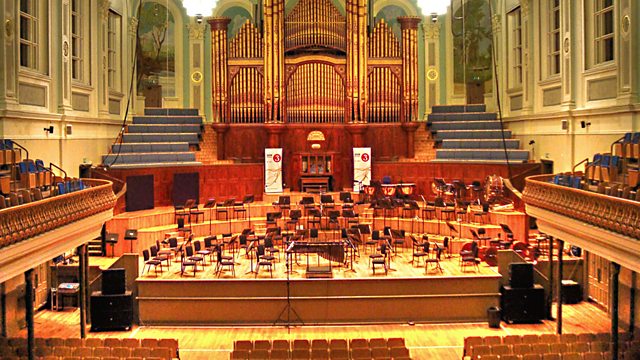 Gothic Voices - Mary, Star of the Sea
Live from Cadogan Hall, London
Presented by Petroc Trelawny
Gothic Voices present a programme from the 12th century to the present, celebrating Mary, Star of the Sea.
Anon C13: Ave Maria
Joanne Metcalf: Il nome del bel fior
Anon C13: Super te Ierusalem; Sed fulsit virginitas
Anon C14: Stella maris illustrans Omnia
Anon C14: Ab ora summa nuncius
Dunstaple: Ave maris stella; Beata mater
Anon C12: Tronus regis
Shert: Ave, decus seculi
Arvo Pärt: Most Holy Mother of God
Anon C13: Stond wel Moder
Anon C15: Sancta Maria Virgo
Andrew Smith: Stond wel Moder (world premiere)
Anon C14: Jesu fili Dei; Jesu fili virginis; Jesu lumen veritatis
Godric of Finchale: Crist and Sainte Marie
Frye: Ave Regina Caelorum a4
Anon: Gaude Maria virgo
Anon: Sancta mater graciae; Dou way Robin
Anon: Alleluya psallat; Alleuya concinat; Alleluya / Virgo Jesse
Gothic Voices celebrate Mary in her various guises - caring mother, virgin lover, guiding light. Ancient ritualistic texts explore her mythical and human aspects and are set to music by masters of medieval England, while contemporary settings by Joanne Metcalf, Andrew Smith and Arvo Pärt relate the themes to the modern day.
Followed by Ethel Smyth's Concerto for Violin and Horn.
Last on
Howard Goodall and Suzy Klein discuss Quam pulchra es by English composer John Dunstaple.