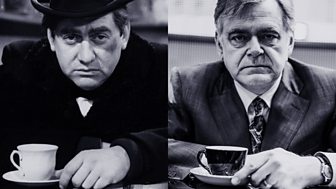 The Missing Hancocks
Five long-lost, classic Hancock dramas, newly recorded, written by Ray Galton and Alan Simpson and starring Kevin McNally as The Lad Himself.
Conductor Levon Parikian talks about the joy of re-recording Hancock's iconic theme tune.

Vintage Hancock's Half Hour episodes are regularly aired over on our sister station.