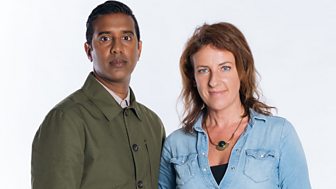 Afternoon Edition
Engaging news, sport and conversation. Including breaking news, big name interviews and experts on a variety of issues
Albert Woodfox, who spent 43 years in solitary confinement says he is "learning to live".

The mother of Sarah Payne urges parents to let their children play outside this summer.

Radiographer says it's an 'exciting day' as key part of proton beam machine is delivered.

Flight simulator allows pilots to test the ship's new F-35B supersonic fighter.

Ex-Navy SEAL Robert O'Neill says he fired the shot that killed Osama Bin Laden.

Writer says testimonies in 'Against the Law' show it "happened within living memory."