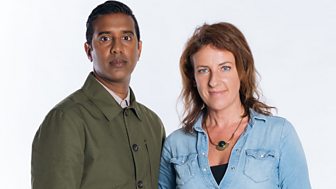 Afternoon Edition
Engaging news, sport and conversation. Including breaking news, big name interviews and experts on a variety of issues
Listener "Jane" says benefit cuts have left her without food or heating.

Simonne Butler recounts her ex attacking her with a sword and having her hands reattached

Transgender officer, Caroline Paige says there was 'hostility' in RAF

Girls actress says Tom Hanks was the 'perfect' person to officiate her wedding.

John MacAvoy broke rowing records while in prison for armed robbery.

Guy Garvey, leader singer of Elbow and his wife Rachael are having a baby.

Sebastian Barry describes how his son coming out inspired his book Days Without End.

James Arthur says "no one could understand" what he was going through during The X Factor

Ricky Gervais says David Bowie sent him "the funniest emails" - two weeks before he died.

Trevor Hicks, whose two daughters died at Hillsborough, says he can now "grieve properly"