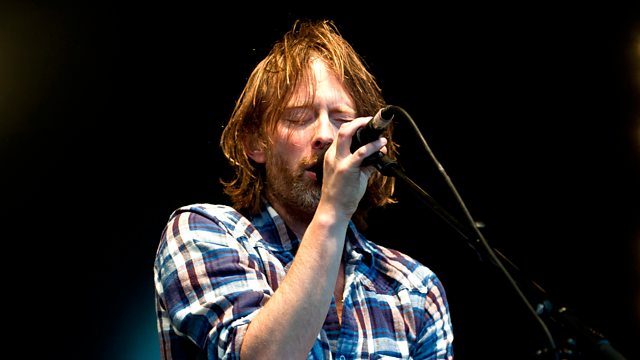 #Radiohead6Music - help create a Radiohead-inspired playlist
Tom Robinson invites 6 Music listeners to put together a Radiohead-inspired playlist
It follows the band this week releasing teaser clips of new material and artwork on their PolyFauna app, as the band head into the studio this month to work on their ninth studio album.
This week also saw confirmation of a mystery collaboration between frontman Thom Yorke and illusive SBTRCK. A 2012 remix of SBTRKT's debut album track 'Hold On' listed producer Sisi Bakbak as the producer which was rumoured to have been Yorke - but only confirmed now with Radiohead making the remix available for download via their website.
So for Now Playing's #Radiohead6Music playlist listeners can pick their favourite track by the group, band members' side projects or collaborations, those bands they've influenced or have been influenced by, or any other interesting music link.
The show will also feature BBC archive, special guests, plus the latest Head 2 Head Challenge whereby listeners decide which famous Radiohead fan gets their favourite track by the band included in the playlist.
Suggestions are invited by Twitter via #Radiohead6Music, posting on the show blog or the 6 Music or Now Playing Facebook pages, dragging tracks onto the show's collaborative Spotify or Rdio playlists, or the other usual live show contact methods.
Last on